In Memoriam
The Office of Minority Affairs & Diversity recently bid farewell to four champions of diversity: Ernie Aguilar, Edward Jones, Roberto Maestas and Spencer G. Shaw.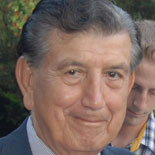 Ernest J. Aguilar
Ernest (Ernie) J. Aguilar, a longstanding member of the OMA&D Friends of the Educational Opportunity Program (FEOP) Advisory Board, passed away on March 15, 2010, at the age of 90. Among his many achievements, Aguilar was instrumental in the creation of the Washington State Commission of Hispanic Affairs and was a member of its first governing board. He was also the founder and chairman Emeritus of the Washington State Hispanic Chamber of Commerce. Awarded the Ohtli Medal for Mexico's highest civilian honor, Aguilar was instrumental in the establishment of Centro Mexicano, an organization that promotes trade and educational exchange between Mexico and Washington state. In addition to his service on the FEOP Advisory Board, Aguilar inspired the first-ever endowed Latino Scholarship at the UW Michael G. Foster School of Business.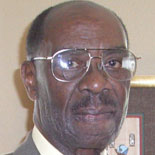 Edward L. Jones
Edward L. Jones, who served as an African-American studies professor and student adviser for over 19 years at the UW, passed away on May 8, 2010. He was 88. Jones was one of the first African-American professors hired at the UW after the 1968 sit-in and was the assistant dean of Arts and Sciences in 1968. In addition to being fluent in five languages, Jones authored and published 12 books. He was recognized for his achievements locally and nationally, and was often asked to speak at universities all over the U.S. He received a bachelor's degree in law, as well as a juris doctorate, from Gonzaga University.
Roberto Maestas, a leading advocate for social justice and member of the UW President's Minority Community Advisory Committee, passed away on Sept. 22, 2010. He was 72. A University of Washington alumnus, Maestas was the founder of El Centro de La Raza, a center for Seattle's Latino Community. Read his obituary in The Seattle Times.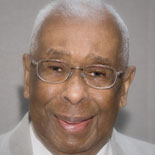 Spencer G. Shaw

Spencer G. Shaw, a 17-year professor of information at the UW, passed away on June 16, 2010, at the age of 93. Information School Emeritus Professor Shaw was a nationally and internationally known librarian, storyteller, educator and advocate for children's reading. After retiring from the UW in 1986, the Information School established the Spencer G. Shaw Honor Lecture Series that annually features a leading figure in children's literature. Shaw wrote numerous articles published in books and journals, lectured at colleges and universities all over the world and narrated the 1981 film Why the Sun and the Moon Live in the Sky, an African folktale for children. Shaw earned degrees from Hampton University, the University of Wisconsin and the University of Chicago, as well as an honorary doctorate from the University of Wisconsin.