In Memoriam
The Office of Minority Affairs & Diversity recently bid farewell to three champions of diversity: Dr. Glover Barnes, Lynn Johnson and Harold Reasby.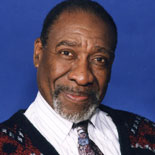 Dr. Glover Barnes

Dr. Glover Barnes, a UW professor who devoted his life to promoting diversity and equal rights for people of color, passed away on Dec. 20, at the age of 86. Dr. Barnes spent four decades as a professor and lecturer of urology, microbiology and immunology at UW and was one of the earlier African-American members of a major university's medical facility. He came to Seattle in 1969 and worked for many organizations and causes including the Committee of Encouragement and Recruitment of Minorities in Health Sciences, Faculty Council on Community Services, and Black Faculty and Administrators Organization. He was named a "Diversity Trailblazer" by the National Association of Medical Minority Educators in 2006.

Lynn Johnson, '54, a board member for the UW Multicultural Alumni Partnership (MAP) and a UW alum, passed away on Jan. 16. She was 76. Johnson was a lifelong artist and a member of the Water Color Society. She joined the Bellevue Arts Commission in 1977 and was the chair from 1980-81. Johnson was a founding member of the Bellevue Arts Museum and served on the docent council. She was active in the American Association of University Women (AAUW) for over 50 years.

Harold Reasby, '73, the first African-American superintendent of the Edmonds and Monroe school districts, passed away on Nov. 30 at the age of 78. Reasby earned a doctorate of educational administration from UW in 1973. He spent 22 years in the Seattle School District, beginning in 1958 at Ingraham High School where he taught and coached track and field. Reasby was recruited for an administrative intern program by the Seattle district which led to his doctoral studies. The same year he received his doctorate, Reasby was named deputy superintendent for the district. Among his work included shaping the district's desegregation plan. He served as superintendent of the Edmonds School District from 1980-88 and held the same position in the Monroe School District from 1989-93.