Nelson Del Rio: 2010 Charles E. Odegaard Award Recipient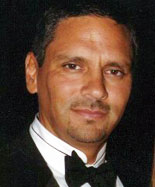 Nelson Del Rio
This year's esteemed recipient of the Charles E. Odegaard Award is Nelson Del Rio, '84, chairman of The Del Rio Family Foundation and principal, Sonnenblick Del Rio. The honor will be presented at Celebration 2010 on May 19. The Charles E. Odegaard Award was established in 1973 to honor individuals whose leadership in the community and dedication exemplifies Dr. Odegaard's work on behalf of diversity.
After dropping out of high school, Del Rio came to UW at the age of 19 with encouragement and scholarship support from the Office of Minority Affairs and Diversity. Just three years later he graduated magna cum laude with Great Distinctions in Economics. While at UW, Nelson was a two-time recipient of the President's Award after winning the Vice President's Award as a freshman.
Del Rio graduated cum laude from Harvard Law School and worked as a merger and acquisition attorney on Wall Street at the law firm of Skadden, Arps, Slate, Meagher & Flom. Nelson is now engaged in real estate development and acquisition through Sonnenblick Del Rio, as well as other creative business ventures through Del Rio Holdings.
Even more impressive are Del Rio's philanthropic endeavors. He continues to spend much of his time dedicated to making a difference in the lives of citizens from emerging communities both in the United States and abroad, as well as making substantial contributions back to the UW.
Among the many philanthropic efforts directed to his alma mater, Del Rio has established a pair of scholarships aimed to benefit students from disadvantaged backgrounds. The Del Rio Environment Scholarship, the first endowed four-year scholarship at the UW College of the Environment, is geared to encourage students to pursue academic interests related to the environment. The Sonnenblick Del Rio Global Citizen Scholarship provides funds to students for foreign study and research.
Learn more about 2010 Charles E. Odegaard Award recipient Nelson Del Rio and Celebration