Nate Miles Elected to UW Foundation Board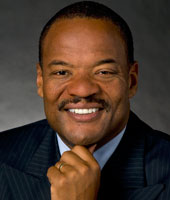 Nate Miles

Nathaniel "Nate" Miles, '82, has been elected to the UW Foundation Board, a nonprofit organization that advances the mission of the University of Washington by seeking and securing private support for its programs in service to students and society.

For more than 25 years, Miles has been a major force in Washington state's business and nonprofit communities. Recognized by local and national leaders, elected officials and advocates as a powerful agent of change and reliable voice of reason, Miles has been called upon time and again to serve his community, state and country.

Miles is Corporate Director of State Government Affairs, northwestern U.S., for Eli Lilly and Co., one of the nation's top pharmaceutical firms. In this position, he oversees and manages all state government relations, public affairs and external relations activities in a four-state region.

As an elected UW Foundation Board trustee representing the Office Minority Affairs and Diversity, Miles will help to increase the level of private giving to the University.