From the Vice President and Vice Provost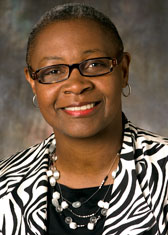 Sheila Edwards Lange
Greetings,
Fall is here and I am thrilled to share the second edition of the Office of Minority Affairs and Diversity (OMA&D) E-news. We received positive responses following the inaugural issue and reconnected with many of you. In this edition, we welcome Washington State MESA into our organization, share the news of a National Science Foundation grant program and review recent and upcoming community partnership activities. If you have any thoughts on news and topics you would love to hear about in future E-news editions we want to hear from you. To stay informed on the latest news and updates between issues, please visit the University of Washington (UW) Diversity and Office of Minority Affairs and Diversity (OMA&D) web sites for current information from around campus and the surrounding communities.
Many of you know that Dr. Samuel E. Kelly, founder and first Vice President of the OMA&D, passed away on July 6 of congestive heart failure. We celebrated his life on July 27 on the UW campus. Provost Phyllis Wise, former Vice President/Vice Provost Rusty Barceló, former Regent Dr. Robert Flennaugh, Dr. Millie Russell and Professor Quintard Taylor, who recently completed writing Dr. Kelly's autobiography, joined me in paying tribute to Dr. Kelly. As we work with successive generations of students, we will be reminded of Dr. Kelly's educational legacy and contributions to diversity. Diversity is a core value of the UW and we will continue to embrace the philosophy that excellence is impossible to achieve without diversity. A video celebrating Dr. Kelly's life is available for viewing online on the UWTV Web site. Remembrances may be made to the Samuel E. Kelly Endowed Scholarship.
More than 250 alumni of color attended our inaugural Alumni Remix at the Seattle Asian Art Museum. It was a great success and now a committee of alumni is working hard on the inaugural Alumni of Color and Friends of Diversity Homecoming Weekend, scheduled for Oct 23-25. Many of you have indicated that you would like a reason to return to campus and we are working hard to meet your requests. We hope this will turn into a tradition for alumni of color and supporters of diversity. Please come out and support these activities during The Weekend. We look forward to reconnecting with you and our fellow alumni soon.
We have made tremendous progress on the House of Knowledge in recent months. In April, a Land Blessing ceremony was held to honor and commemorate the future site of the longhouse-style building. During the event, Yakama Nation Chairman Ralph Sampson, Jr. announced a generous donation of building materials from the Yakama Forest Product division. In recent weeks, alumnus, House of Knowledge planning committee co-chair and Jamestown S'Klallam Tribal Chair W. Ron Allen announced a gift of $25,000 to support the construction of the building. With tribal support supplementing initial state funding and with recent selection of a building architect, momentum is gathering behind the effort to make this longtime dream a reality. Another dream that is on its way to becoming a reality is the renovatoin of the Ethnic Cultural Center (ECC). Former ECC students Sam Cameron, Sam McPhetres and Alex Rolluda of Rolluda Architects are leading the project. Read more on the ECC renovation project.
We hope to see you at The Weekend in October. Please remember to stay in touch and submit your comments and suggestions to us.
Sheila Edwards Lange,
Vice President for Minority Affairs
Vice Provost for Diversity