Class of '59 Celebrates 50-year Reunion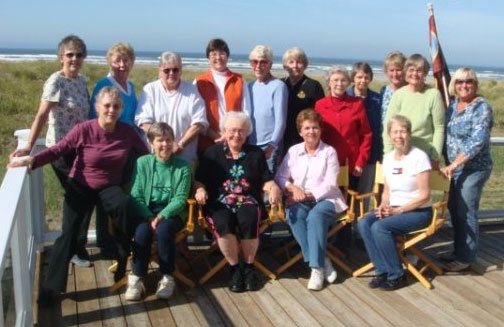 Back row, from left: Carol Kegal Dittrich, Janet McClane Claypool, Peggy Clark, Carol Hobbs Winter, Carolyn Flint Nay, Karen Stevens, Beth Raker Mckerihan, Pat Miller Priest, Barbara Hopfinger Shannon, Beverly Estenson Allen and Sandy Whitehead Dyer. Front, from left: Glenda Cunningham Barnhart, Ann Vanderhyde Nelson, Melba Rademacher Strand, Carol Johnston McDade and Betty Craft Leaf.
Now: Seventeen members of the class of 1959, also referred to as the Basic 22s, reunited last October at alumna Sandra Dyer's home in Ocean Shores, Wash.
Then: Members of the class of 1959.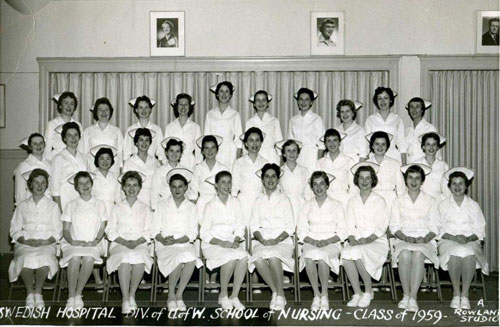 The class of 1959.