In Memoriam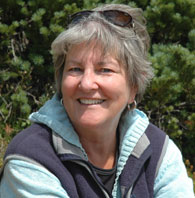 Patricia Mulhern

UW School of Nursing alumna Patricia (Patty) Mulhern passed away after a brief illness on Nov. 3, 2009. Patty received her bachelor's in nursing from Marquette University in 1969. After working in various nursing roles over the next 11 years,she earned her master's in nursing science from the University of Washington in 1981. Subsequent to completing her degree at UW, Patty's nursing career continued with Visiting Nurse Services of the Northwest (VNSNW). After working for 27 years at VNSNW, she retired as vice president of Patient Services. Patty went on to begin her own consulting firm, most recently working as director of professional affairs for the Home Care Association of WA (HCAW).

Patty's commitment to home and hospice care led her to engagement with many local agencies. She participated in practitioner and academic conferences, published various professional articles and held a clinical faculty position in the SoN. Patty was an active member on several boards and organizations including the Oncology Nursing Society, Rosehedge Foundation, the UW School of Nursing's Practice Advisory Board and Seattle Pacific University's Nursing Advisory Board. Most recently, she was deeply involved with the Harmony Hill Retreat Center, both as house mother for cancer retreats and faculty for professional workshops.

Patty's passion for nursing continued throughout her life. She will be remembered fondly by friends and family for her warmth, compassion, and enthusiasm.

A celebration of Patty's life was held Dec. 6 at Shilshole Bay Beach Club. Donations to Patty's memory can be made to Harmony Hill Retreat Center, Seattle Cancer Care Alliance, or the UW School of Nursing.