Class of '58 Marks 50-year Reunion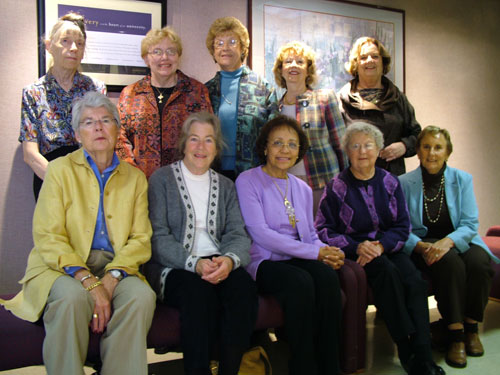 Back row, left to right: Kay Johnson; Elise Stratton; Patricia Allgeier; Marlene Wessel; Colleen Corbin. Front row: Janet Hahn; Evelyn Petersen; Shirley Gilford; Bernice Coleman; Nancy Ostrander.
Now: Ten members of the class of 1958 visited the School of Nursing in September as part of their 50-year class reunion. They heard presentations on nursing and technology by Kristen Swanson, chair of the Department of Family and Child Nursing and the UWMC Term Professor in Nursing Leadership, and Juvann Wolff, director of the school's Center for Excellence in Nursing Education, or learning lab. The group also toured the newly remodeled learning lab.
Then: Members of the class of 1958.
The class of 1958.