Glenda Pearson, Distinguished Librarian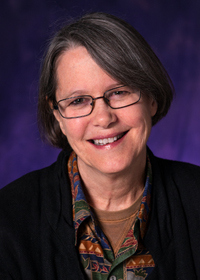 Glenda Pearson, head of Libraries Microforms and Newspapers, was recently named the 2012-2013 Distinguished Librarian by her peers.
Pearson spearheaded The Seattle Times Legacy Library project in 2012, moving and arranging print archives requiring 1,060 linear feet of storage shelving for an estimated 2.5 million newspaper clippings.
The Libraries also received 779 large bound volumes - some weighing 40 pounds or more - of the Seattle Times (1900-1990), an additional 102 volumes of the Seattle Post-Intelligencer(1982-1990) and a few volumes of the late 19th century Seattle Telegraph.
Read more about Pearson and the award.
June 2013 | Return to issue home