Women Who Rock: Medusa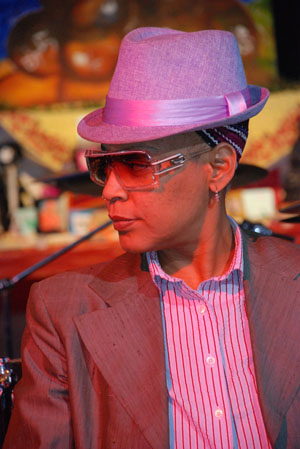 Often referred to as the "Godmother of West Coast hip hop," Medusa is a respected hip hop artist who makes waves as a performer and educator. Inspired by the legacies of legendary blues and jazz performers, she is committed to creating community through music.
Medusa was a central figure in the Good Life Cafe and Project Blowed, an open-mic workshop for emerging hip hop artists in Los Angeles' Leimert Park. She later created opportunities for artists to further develop their craft with Nappy at the Roots, a musician's showcase and collective.
Medusa is one of many musicians in the Women Who Rock Digital Oral History Archive, which fosters the development of participant-driven scholarship, online exhibits, curriculum, and media production. The site is hosted by UW Libraries
June 2013 | Return to issue home