Welcoming Anne Jenner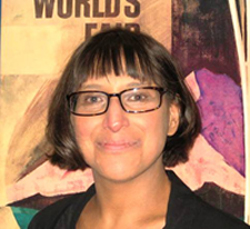 In August 2012, Libraries Special Collections welcomed a key new member to their team. Anne Jenner, the new Pacific Northwest curator, joined the team after an intense national search.
Jenner, who earned her M.A. in Scandinavian Languages and Literature from the UW, returns to the Pacific Northwest after working as a university professor, librarian, and archivist.
Jenner earned a B.A. in Swedish, with a minor in history, from North Park College in Chicago; she also received an MLIS from the University of Illinois Urbana-Champaign. After graduating, Jenner worked as a cataloger, and then head of library, at Augustana College's Swenson Swedish Immigration Research Center in Rock Island, Illinois. She also served as director of the Scandinavian program and lecturer in the Department of Germanics at the University of Pennsylvania in Philadelphia. Most recently, she was the director of archives and special collections at North Park University in Chicago.
(Photo: Anne Jenner)
Jan. 2013 | Return to issue home