From the Dean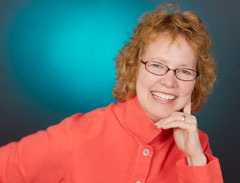 Dean Betsy Wilson
To everything there is a season, and it is the season to celebrate the newest Husky alumni. We also celebrate 10 outstanding recipients of the Libraries student employee scholarships, the impressive winners of the Library Research Awards for Undergraduates, and the fabulous Nancy Huling, this year's Distinguished Librarian. There has been much to celebrate as the academic year comes to a close.
Just as plants fortify themselves by growing their roots, we are already making preparations to welcome next year's new students. They will soon walk up the grand staircase of the Suzzallo Library on stone steps visibly worn from those who have come before them. They will meander into the Reading Room and audibly gasp at its beauty and grandeur like generations past. But, they also will be treated to vibrant new library spaces designed for today's interdisciplinary curriculum and research.
Over the summer, the Health Sciences Library is undergoing a long-overdue facelift; students will soon enjoy imaginative places to gather, work and learn together. Planning will start on a major renovation of the Odegaard Undergraduate Library Building—an exciting re-envisioning of a library well-loved by the 12,000 students who visit daily. We'll make enhancements to the wildly popular and ever-evolving Allen Library Research Commons. Over the summer, our virtual library will spread its branches even further with a major infusion of e- books, newly digitized artifacts and archives, and innovative data services designed to fuel research.
No "lazy, hazy, crazy days of summer" for the UW Libraries. We can't wait to welcome the class of 2015 and the talented new faculty who will join returning students, faculty and staff. Together they will wander the venerable Suzzallo Library and the newly transformed library spaces that promise to spark discovery and learning. We'll be ready for them and you!
I hope your summer season overflows with opportunities to fortify your mind, and a good read or two.
Best,
Lizabeth (Betsy) Wilson,
Dean of Libraries
* Photo by Cass Redstone