From the Dean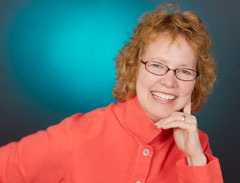 Dean Betsy Wilson
The services and collections at the Libraries wouldn't be possible without partnerships, collaboration and teamwork.
Our award-winning staff consults with scholars online as part of a 24-hour chat helpline, they travel the world to find rare or important volumes that will aid researchers in their quest for knowledge, and our Library Liaisons partner with students and faculty in the process of learning and discovery.
In this issue of Libraries E-news, I'm proud to announce our membership in HathiTrust, a digital archive of library materials converted from print. It's a way to assure preservation of materials we have digitized, and to contribute those volumes to an increasingly comprehensive digital library co-owned and managed by academic institutions.
In a different type of collaboration, Shadows of a Fleeting World: Pictorial Photography and the Seattle Camera Club is the culmination of a long and winding road traveled by passionate individuals in Libraries Special Collections, as well as by our partners in the world of art, photography and publishing.
It began with Japanese photographers who lived in the Pacific Northwest in the 1920s, continued with friends and artists in the 1940s, and took hold with Libraries staff who recognized the value of the photographs and, most recently, with our partners at University of Washington Press and the Henry Art Gallery.
Evocative photographs from Dr. Kyo Koike and the Seattle Camera Club enrich the history and the art of this place we call home. At the opening, I was reminded of the saying by Hippocrates: "Ars longa, vita brevis." Art is long, life is short.
Even though he had to turn in his camera and binoculars in 1941, Dr. Koike's work, and the work of his fellow artists and friends, lives on.
Thanks to foresight, friendships, partnerships and a lot of hard work, the legacy of the Seattle Camera Club is here for all of us to enjoy—long into the future.
I urge you to see the Henry Art Gallery exhibit, which runs through May 8.
Best,
Lizabeth (Betsy) Wilson,
Dean of Libraries
* Photo by Cass Redstone