From the Dean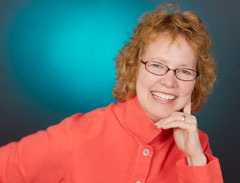 Dean Betsy Wilson
As the seasons change and we welcome students and faculty back to campus, I'm excited about the changes that will greet them in our Libraries. We've been working over the summer to create more flexible library spaces for collaborative work, individual study, teaching and learning, and integrated research.
In the Suzzallo Library, a new service program combining Government Publications, Maps, and Microforms and Newspapers will raise the visibility of these rich interdisciplinary collections and speed access for patrons. The Kenneth S. Allen Libraries Endowment enabled this major user-centered redesign and reconfiguration of the ground floor of the Suzzallo Library.
The Foster Business Library will sport a new entry which seamlessly links the library to the Foster Business School's shiny, new PACCAR Hall. We acknowledge the visionary leadership of the Foster School for the financial support required to physically integrate the library into School's splendid new footprint.
I'm particularly excited about our new Research Commons in the Allen Library. Guided by conversations with students and researchers, the Research Commons is designed to meet a new set of student and faculty needs. Research Commons Librarian Lauren Ray is leading this transformative effort. You can read more about her in this issue's feature, as well as on her blog for the Research Commons. We are grateful for the funding from the Office of the Provost and our partnership with the UW Capital Resource Planning Office in realizing this ground-breaking Commons.
I enthusiastically invite you to stop by and witness firsthand the exciting changes and innovative new spaces at the UW Libraries!

Best,
Lizabeth (Betsy) Wilson,
Dean of Libraries
* Photo by Cass Redstone