From the Dean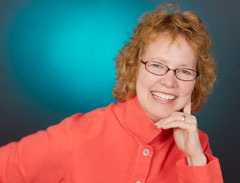 Dean Betsy Wilson
Connection. What does it mean to you?
The Libraries methods of connecting grow each year, and lately, each month. Whether users receive Twitter "tweets," FaceBook messages announcing new services, upcoming events or exhibits, or blogs and newsfeeds written by subject librarians, it's easier than ever for the Libraries to be connected—on our users' terms. Our services are demonstrated on "how do I…?" videos available for download on iTunesU, and our digital image collections are shared through Flickr Commons. I'm happy to share some of these ways of connecting in this issue of the Libraries E-News.
We have a 24-hour "ask us" online chat help for students, faculty and researchers who want assistance finding a journal, researching a topic, finding a class guide, or just learning how to log on for UW-restricted content. Our "Any Time, Any Place" service continues to find new outlets. Of course, we continue to help thousands of students each week in person.
I encourage you to stay connected by "following us" in a way that works for you. You'll find the links to Twitter and FaceBook in this E-newsletter. Happy reading—whether you're at a desk, on a bus or walking across our beautiful campus!
Best,
Betsy Wilson,
Dean of Libraries
* Photo by Cass Redstone