Japanese Cataloging Project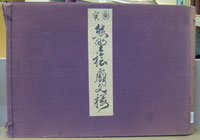 From the East Asia Library's Japanese language collection

Students and faculty in the Jackson School of International Studies as well as students from many departments across the three UW campuses, K-12 teachers and community members rely on the Libraries Japan Studies Collection in the East Asia Library, a collection without peer in the Pacific Northwest.

Over the years, the collection has continued to grow, resulting in a backlog of materials waiting to be cataloged so they can be found online. So when Ina Tateuchi, a librarian and cataloger by training, learned of these cataloging challenges she responded with a generous gift from the Atsuhiko and Ina Goodwin Tateuchi Foundation to fund a two-year cataloger position

Thanks to Tateuchi's understanding of the importance of this project, students and faculty will be able to find these important books through the online catalog.