For Nathalie Gehrke, Still More Doors to Open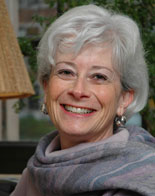 Nathalie Gehrke
Dr. Nathalie Gehrke, professor of Curriculum and Instruction, will retire at the end of this academic year. Gehrke joined the College of Education as a faculty member in 1979 and has worked tirelessly as a teacher, doctoral adviser and project lead throughout her 31 years of service to the University.
Gehrke received an M.A. from Northwestern University and a Ph.D. from Arizona State University, after which she pursued an academic career in curriculum and instruction and teacher education. She has served multiple roles at the College, including director of Teacher Education and co-director of the M.Ed. in Instructional Leadership. However, it is her students and her collaboration with others that she will remember most fondly.
"I came here in 1979," Gehrke recalls. "That time seems like an eternity ago and it also seems like just yesterday…This position opened and I could swear that it was written for me. Since then I've been involved in one collaborative project after another. I suppose the first would have been the Seattle Effective Schools Project."
The Seattle Effective Schools Project was a collaboration that brought together faculty and school district teachers and administrators around the goal of improving education. Gehrke continued to strengthen the relationship between the University and the community through the Puget Sound Education Consortium project, known as the Puget Sound Professional Development Center. Gehrke was the director for this center, which was a cutting-edge opportunity for simultaneous renewal of the schools and our UW Teacher Education Programs. As she explains, "It involved us with partner schools, similar to today's Ackerley Partnership."
Another major project was the Training for Interprofessional Collaboration, along with other representatives from Education and from Public Health, Social Work, Nursing, and Public Affairs. Gehrke invested heavily in this work, which she found to be "unbelievably energizing."
Gehrke's philosophy centers on collaboration, which she believes is necessary to enable great change. She sees that notion continuing to take root in one of her current projects around human services and advocacy, the University District Conversation on Homelessness. A grassroots collaboration that involves UW faculty, staff and students; U District health and human services providers; faith organization representatives; business owners and other community members. The group meets monthly to share, brainstorm and provide solutions for combating homelessness, especially youth homelessness, in the University District.
"There are over 900 homeless children and youth in the Seattle Schools this year," Gehrke says. "We are truly a community that is dedicated to serving and solving this issue. I believe that collaboration is where the capacity to make change exists. From this University District Conversation to school partnerships, collaboration has been one of the common threads in my work.
"This is a poignant time," Gehrke continues. "It's a mixed sensation as you start to realize what you are giving up and, simultaneously, what doors you are opening."
There are many doors in front of Gehrke, including opportunities for travel, for performing on the fiddle with her bluegrass band and continuing work on the stories of teachers. Many know Gehrke for her work gathering oral histories, including a dataset of oral histories from the first Japanese American female teachers in Seattle. This extends her interest in teacher lives and work. As she explains, "I want to help build a collection of oral histories of teachers that can become the basis for research by others about a whole host of issues in teaching.
Gehrke says that, ultimately, she sees her work with her many advisees as her most important. "I loved helping them to become the professionals that they wanted to be," she explains, "and the enduring friendships have been unbelievably fulfilling."
Read testimony from some of Gehrke's students, peers and friends or add your own.