Greetings from the Dean
By Patricia A. Wasley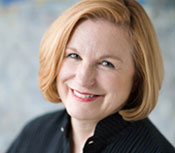 Dean Pat Wasley
As announced in the winter E-newsletter, I have decided to step down as dean, moving to a full-time faculty position at the end of this academic year. It has been a fabulous 10 years and I'm so proud of our College. A search committee has been formed and we believe this will be the top search for a new dean in education for the nation this year. And we want to ask you: Do you have any candidates in mind for this position? The Advisory Search Committee on the Deanship of the College of Education is very interested in gathering a wide range of opinions to help guide its search for a new dean. They invite you to participate here.
At the same time, our community is coming together around the identification of key strategic goals, which will be communicated to candidates for the dean position this spring. We will share more about both of these efforts in the future. And 2010 will also bring about several discussions on the state level. You can read the Provost's letter here.
However, there is good news from Olympia. I recently had a productive breakfast with several state legislators, at which we discussed current work in education. Our faculty shared some updates on projects on math and science education, early childhood, as well as teacher quality and new designs. I left the breakfast feeling vitalized and optimistic about working together.
In this issue you'll read some possible New Year's resolutions. Drink wine to benefit education and get your antioxidants. Speak up to guide the College into this new decade. Take a trip to the American Educational Research Association conference to connect with other educators in Denver this spring. Or get involved with social networking so we can keep in touch with you.
You'll hear more from us about strategic planning, the search for a new dean, and more in the next enewsletter. For now, I want to wish you a very happy new year.
Yours,
Pat