Letter from the Dean
By Patricia A. Wasley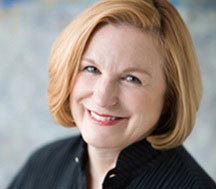 Dean Patricia A. Wasley
Although the days are getting shorter and the leaves falling from the trees, we are full of energy here at the College of Education. We have recently received several prestigious honors. In this E-newsletter, you'll learn about our good friends Edgar and Holli Martinez (yes, THAT Edgar Martinez), who created The Martinez Foundation, which will fund numerous scholarships to underrepresented teachers-in-training at the UW.
And, on the subject of teachers, you will read about the Noyce Teaching Scholarship Program and the prestigious Leonore Annenberg Teaching Fellowship of the Woodrow Wilson Foundation. These funding streams will significantly strengthen the support we can offer teachers preparing for a career as a math or science teacher.
You can also catch up on news of several College of Education alumni, who have been honored with recent awards. (And if you know of any other alumni who should be acknowledged, please let us know!) We are also proud to share news about three College of Education faculty members who were named American Education Research Association Inaugural Fellows. Plus, read some fun facts on our new incoming students in all areas. Already I've been blown away by their ambition!
I'm sad to share that Mike Riley, former superintendent of Bellevue School District and a former College of Education Visiting Committee member, passed away in early October. I invite you read my commemoration and share your own memories of Mike. The School District Foundation established a legacy fund in his memory and Bellevue Schools Foundation has established the Mike Riley Legacy Fund to honor Mike's vision, passion and leadership during his tenure in Bellevue Schools.
Best wishes to you and your families during this busy time of year.
Yours,

Best,
Pat