Research That Matters
A Fair Start: Equity and Excellence in Early Childhood Education
The following is Dean Patricia Wasley's introduction to issue 6 of Research That Matters, the College of Education's annual publication highlighting faculty research. Here Wasley discusses how the UW is addressing the challenge of ensuring a quality early education for all children.
Dear Colleagues: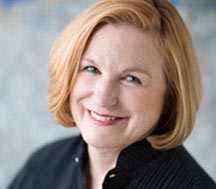 Dean Patricia A. Wasley
For a long time we've all known that we needed to do our respective parts to make an excellent early childhood education a priority for all children. In 2006, Gov. Chris Gregoire created Washington State's Department of Early Learning, and in the same year the public-private partnership Thrive By Five Washington was formed to support early learning initiatives. The development of a Bachelor of Arts degree in early childhood took almost a decade, but thanks to the persistence of a committed group of faculty from across the university and the leadership of UW Provost and Executive Vice President Phyllis M. Wise, we've finally succeeded. I'm happy to report that the University of Washington now offers an interdisciplinary undergraduate degree in Early Childhood and Family Studies, housed within the College of Education. And it is no coincidence that in the inaugural year of the degree Gov. Gregoire was named the recipient of the College of Education's Distinguished Graduate Award.
The new program in Early Childhood and Family Studies is topical, on-target and timely.
Contemporary research shows that helping children early—even before kindergarten—can make a lifetime of difference. We also know that many young children aren't getting a quality early education. Thrive by Five Washington reports that less than half of our state's children begin kindergarten with the skills needed to succeed in school. Only 25 percent of the lowest-income students are kindergarten-ready. Early childhood educators are wrestling with the same question that challenges K-12 educators: How do we intervene early enough to make a real difference for children with special needs?
At the same time, demand is growing across the country to professionalize the early childhood education field—a field long characterized by low pay, high turnover and minimal credentials. More than two-thirds of the states in our nation currently have no specific training requirements for childcare teachers.
Our young children deserve highly qualified teachers. A growing number of studies suggest that increased knowledge among teachers may equate to more developed language and other cognitive skills for young students. This makes it imperative for us to think seriously about training and employing top-notch teachers and childcare leaders.
Federal agencies are already pushing to make it happen. The National Association for the Education of Young Children is phasing in more bachelor degrees for lead teachers, and Head Start is hoping to require that 50 percent of its teachers have bachelor degrees in the early childhood education field by 2013.
Our UW Early Childhood and Family Studies graduates will be ready, not only for classroom assignments but for high-level careers in early learning, child programming, family services, social/mental health services, nonprofit work and government planning. Thanks to the interdisciplinary nature of the program, they will also have a broad array of graduate school paths to pursue.
Faculty are as excited about our new degree as the students are. The Early Childhood and Family Studies program, which accepted its first students in winter quarter 2007, is bringing university partners together in fresh ways to capitalize on cutting-edge research. Students have access to a broad community of scholars interested in developmental support for young children and families, including experts in the fields of nursing, psychology, arts and social sciences, social work, neuroscience, pediatric medicine and dentistry.
All students in our new major will combine rigorous academic study with hands-on clinical fieldwork in diverse communities and challenging settings. This gives students exposure to the complicated problems of cultural, socio-economic, mental and physical diversity that characterize the 21st-century early childhood setting—problems investigated by the College of Education faculty featured in this year's Research That Matters.
In the following pages, you'll meet College of Education faculty, some of whom have been involved with the development and delivery of the new undergraduate program and some with our elementary teacher education and special education programs. They work with children ranging from toddlers to second-graders, and they are developing practical, evidence-based teaching strategies to meet the changing needs of early childhood centers and primary-grade classrooms. As researchers they study critical questions: How do preschool teachers deal with an increase in challenging behaviors? How can educational and other support systems better respond to immigrant families with children who have disabilities? How do we identify struggling young readers very early, before they experience failure? How do teachers help children with special needs in general education settings? How do we create classrooms that capitalize on children's early scientific curiosity? Despite the differences in focus, they all make a central point: Early instructional support helps children get on the right track, even before they enter traditional K-12 schools.
Our innovative researchers are expanding the definition of "school-ready" to include skills that aren't taken into account in most standardized tests—skills such as social-emotional competence and scientific ways of thinking. They're also working to find out what it will take to level a playing field where many young children arrive at kindergarten with early learning experiences that don't prepare them for kindergarten, or with disabilities that their teachers are not prepared to address.
We're making an investment in Washington's future here at the University with our exciting new undergraduate degree. Our Early Childhood and Family Studies program will give a new generation of early childhood education specialists the skills they need to ensure that all young children get the quality education they deserve, the education they will need in this new century. Parents and children trust us to make wise decisions on their behalf. If all of us, across the University and across the state, continue to work hard to make early learning a priority, we will warrant that trust.
Patricia A. Wasley, Dean
UW College of Education