Letter from the Dean
By Patricia A. Wasley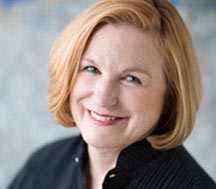 Dean Patricia A. Wasley
It's fall again. In classrooms across our nation, students are headed back to school. Here at Miller Hall, our stairwells soon are bustling with new students and bright-eyed faculty. As summer's heat subsides and fall foliage emerges, the atmosphere is charged with a sense of curiosity, of eagerness. Classes are again in session.
I'm happy to report that we have a lot of news and many events for our alumni. Our annual research publication, Research That Matters, will be available in hard copy and on our Web site this month. This year we focus on early childhood and family studies research. I'm proud of the important work that our faculty are doing on this issue. And we are pleased to support the Early Childhood and Family Studies major, a joint effort between the UW College of Education and the School of Arts & Sciences.
As for newsworthy communications, not only will we be publishing this e-newsletter four times a year, but we have also teamed with iTunes U to offer videos of our faculty and guest lecturers doing what they do best—teaching.
Also, I would like to invite you back to campus for a special lecture by faculty member Philip Bell on Oct. 28 at the UW Tower, with a reception following. Whether you attend as a guest or watch the event online, we encourage you to join us as we celebrate another year of enthusiastic learning. More information will be sent as the event approaches.
I hope you are well and wish you a lovely autumn season.




Best,
Pat