Pulp & Paper Foundation Helps Paper Science Program Thrive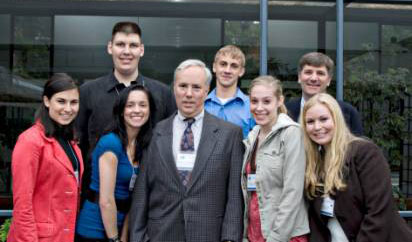 Scholarship donor Rick Wollenberg, center, at the Washington Pulp and Paper Foundation annual conference with past, present and future Wollenberg scholars. Front row, from left: Evelyn Harper, Danielle Greenwood, Lauren Turner and Larissa Zuk,'08. Back row: Kevin Aldrich, Jake Ritari and Professor Rick Gustafson, '77, '82.*
The Paper Science and Engineering (PSE) undergraduate program has enjoyed enthusiastic support and involvement by the Washington Pulp and Paper Foundation (WPPF) since the Foundation's beginning in 1968. WPPF provides scholarships and internships to attract excellent students, thus providing pulp, paper and allied industries with a pipeline of highly qualified graduates. The scholarship program is funded though annual membership contributions—there are now 41 member companies—by earnings from its $2.3 million endowment and through private support from individuals and companies.
PSE is a rigorous engineering degree program fully accredited through ABET (Accreditation Board for Engineering and Technology), and is the only program of its kind west of the Mississippi River. The PSE curriculum is constantly being updated to reflect emerging technologies; for example, introducing the concepts of biofuels and biorefining positions PSE students to work in the bioresources industry.
Says WPPF Executive Director Tom Wolford, "We're committed to ensuring that the program thrives and grows. Of the more than 438 students who have graduated from PSE, over 80 percent have entered rewarding careers in the paper and allied industries. We want all program graduates to have a breadth and depth of knowledge grounded in the principles of sustainability, stewardship and economic vitality. We want them to be able to make immediate contributions and be future leaders in their professional fields."
Acknowledging today's industry challenges, the WPPF is designed to be part of the solution to revived domestic competitiveness. Manufacturing in the U.S., including the paper industry, is increasingly moving offshore. Says Wolford, "Our support of the PSE program is a component of improved competitiveness and renewal for the forest products industry. The contributions and opportunities we can help provide include highly-qualified and dedicated graduates, manufacturing-related higher education and research that pursue breakthrough technologies to advance industry competitiveness and advocacy for the industry within academia and the public."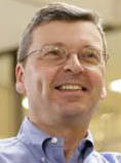 Miles Hewitt
Miles Hewitt, '82, WPPF past president, is an example of a program graduate who went on to become an industry leader who also generously gives his support through WPPF membership and through his contributions to WPPF scholarships. Hewitt had a successful 24-year career with Boise Cascade, beginning in 1984 as a process engineer and rising through the ranks to become senior vice president and general manager of Boise Paper. Retired in 2008, Hewitt was honored at the WPPF 2009 Annual Conference with an Outstanding Alumni Award for his achievements in the industry and his contributions to the Foundation.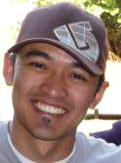 Khoa Hua
PSE undergraduates understand firsthand the value of WPPF support. Khoa Hua, PSE/Chemical Engineering double major, says, "Scholarship support has allowed me to spend more time focusing on my academic preparations for the real world and less time at my part-time job. I am very encouraged by the continuous support the industry provides and it makes me proud to be a member of the pulp and paper community. I look forward to joining such an involved and positive industry. "
* Photo by Ramona Hickey