Letter from FRAA President Tom Hanson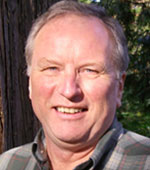 President Tom Hanson
I am in the second year of my two-year term as president of YOUR Forest Resources Alumni Association, and this year I would like to extend a special invitation to all alumni to participate in our meetings and events, support SFR students and sign up for the new alumni listserv.
You might recall a time when the then-named CFRAA was largely guided by alumni from the forestry professions. We are now enjoying increased interest and participation from a broader array of alumni, including ecology, horticulture, paper science and engineering, restoration and wildlife science graduates. All of our alumni are vitally important to the School of Forest Resources and we want the future of the FRAA to be decided by YOU!
If you have any questions or ideas about how you would like to be involved, or if you are interested in serving on the FRAA board, please contact us.
Nov. 7 Alumni Event
The start of a new school year is upon us, and plans are well under way for our annual alumni event. We are promoting this event as a launch of the School of Forest Resources now that it officially has become part of the College of the Environment.
On Saturday, Nov. 7, we will gather at the Center for Urban Horticulture to visit with alumni and SFR supporters, catch up with faculty and staff from the School of Forest Resources and meet students who are pursuing SFR degrees. The format of this event will be a little different from past years: rather than a sit-down banquet, we will enjoy drinks and hors d'oeuvres, the annual awards programs and displays. It is our hope that this format will encourage lively conversation, fewer formal talks and more direct interaction between alumni and students.
Supporting Students
As students start to once again fill classrooms across campus, I am reminded of the very great need for scholarship and professional support to encourage these students to pursue futures in natural resource science and management.
As alumni, we are uniquely qualified to promote the School of Forest Resources. In addition to supporting important disciplines such as paper science and engineering, we can help to attract the best and the brightest students to careers in the sustainable management of healthy working forests, national and state parks, critical wildlife habitat and restoration sites and breathtaking public gardens.
When we were students many of us benefited from scholarships, so we understand how these funds can affect the choices that students make. By relieving debt, scholarships allow students to pursue a broader range of careers upon graduation, or to progress to graduate-level studies without interruption. And with the decline in the number of people entering forestry-related careers, we cannot afford to allow highly capable and motivated students to be drawn to other fields based solely on the availability of scholarship funds.
If you would like to learn more about providing financial or professional support to students, I urge you to visit the School of Forest Resources Web site.
New Alumni Listserv
Through a partnership with the University of Washington Alumni Association, we are pleased to announce an e-mail listserv that will allow you to receive updates on SFR and Forest Resources Alumni Association news and activities. Our goal is to improve the lines of communication between the SFR, alumni and the UWAA so that you get the best possible information and announcements about your university and school.
Soon, all SFR alumni will receive an e-mail invitation to the listserv. If you think your e-mail of record may not be current, please contact us. We promise that the traffic will be modest in frequency, highly relevant and easy to read from your phone/PDA while you're in the field!
In closing…
We look forward to hearing from you, and welcome your participation as part of the School of Forest Resources alumni community.
Tom Hanson, president
Forest Resources Alumni Association
tom@inforestry.com
425.820.3420