Letter from CFRAA President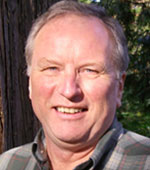 President Tom Hanson
Welcome to the new College of Forest Resources alumni E-newsletter. As your CFRAA president for the next two years, I am looking forward to serving the membership of our world class CFR alumni and I welcome your comments and suggestions at any time.

It is an interesting time at CFR with many new faculty, updated undergraduate curricula and the potential for a significant role in the new College of the Environment. CFR continues to flourish. Enrollment is up for the third year in a row. Research into traditional and new realms of discovery and education continues. Programs to bring new forestry and natural resource knowledge to the outside are prolific. CFR is, and will continue to be, a world class program.
But there are changes brewing in professional forestry and natural resources, in CFR and at the UW. Alumni input is vital to the direction of these changes and it is my intent to carry your thoughts forward to the CFR and UW administrations. We will continue with the traditional roles of the CFRAA and add a few new and interesting events. However, there are several goals that need to be reached in order to make the CFRAA relevant at this critical time.
Fill missing board positions. To be represented, we need board trustees for the '80-'89, '90-'99 and 2000-'09 decades. However, don't be shy if your decade is not listed—there is always room for participation. Consider this a call to arms to strengthen the board, your association and your college.
Embrace faculty and students. CFR alumni can most fully function with the help and support of the folks in the classrooms and laboratories along with those of us in the woods and offices. All aspects of forestry and natural resource management deserve the attention of everyone involved. Look for a schedule of events coming your way soon.
Maintain the traditions. Recent Career Discovery Week events, Centennial Grove tree plantings and CFRAA annual banquets have had increasing attendance and success. All of these events require the experience, energy and participation of students, alumni, and faculty. We'll work to keep these events vital and fun.
Communication. We've opened a new avenue of communication via this newsletter. Please contact me or any of our board at any time. Also, look for new opportunities to meet new alumni, make new friends and see those who you've missed.
This is a start and I look forward to meeting and hearing from you all. We will forge ahead with energy and focus to represent the University of Washington College of Forest Resources alumni.
Tom Hanson, CFRAA president
tom@inforestry.com
425.820.3420