Schacht Aslani Architects Receives Awards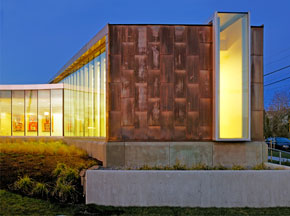 Douglass-Truth Branch of Seattle Public Library
Schacht Aslani Architects, led by principals Walter Schacht (MArch '88) and Cima Malek-Aslani (MArch '84), recently received awards for two projects in Washington state: the Douglass-Truth Branch of the Seattle Public Library and the Library Media Center at Peninsula College.
The Douglass-Truth Branch Library renovation and addition received both the 2009 AIA Pacific Northwest Region Merit Award and the 2009 Copper Development Association North American Copper in Architecture Award. The library project was described as having "superb proportions" and an "unusual use of materials," in addition to excellent use of copper in the built environment.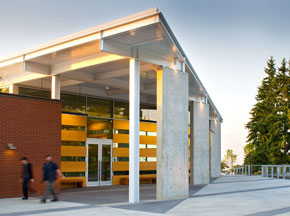 Library Media Center at Peninsula College
The Peninsula College Library Media Center was recently featured in American School & University magazine's "Architectural Portfolio" edition as the recipient of the 2009 Louis I. Kahn Citation Award. The project was also featured in the "green notes" section of the magazine due to the Library's sustainable features.