Alumni News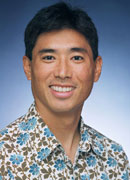 Grant Murakami
Grant Murakami Gets LEED AP Designation
Grant Murakami (MUP '90) obtained his Leadership in Energy and Environmental Design Accredited Professional (LEED AP) designation by the U.S. Green Building Council (USGBC). As a principal planner and urban designer with the Honolulu office of PBR HAWAII & Associates, a land planning, environmental planning and landscape architecture firm, Grant works to incorporate environmentally appropriate, sustainable design solutions for education, residential, resort, commercial, recreation and community-based master planning projects in Hawaii and the Pacific Region. He has been involved in a number of award-winning projects that have been recognized for incorporating sound planning principles and quality design, including the University of Hawaii West Oahu Campus Long Range Development Plan, the Kamehameha Schools Maui and Hawaii campuses and the Kaanapali 2020 Master Plan.
Seattle Times Interviews MIchelle Kondo on White Center
As the Seattle City Council contemplates asking the residents of White Center to vote on joining the city, Seattle Times columnist Jerry Large consulted with Michelle Kondo (MUP '01, Ph.D. Urban Planning '08), who did her dissertation on White Center and the neighborhood's potential annexation. Read the column.
Dan Glading
Dan Glading Joins SWBR Architects
Dan Glading (BA Architectural Studies '97) recently joined SWBR Architects of Rochester, N.Y., as a project architect. The firm specializes in education, housing, health, science and technology, corporate/industrial and municipal design. Prior to moving to Rochester, Dan worked in San Diego, where he gained substantial experience in multifamily homes and mixed-use urban projects. He was responsible for the historic rehabilitation of two unreinforced masonry buildings that won design awards for their adaptive reuse as retail/office space in downtown San Diego's growing ballpark district.
Bradshaw Hovey Is Staff Architect at University of Buffalo
As a staff architect at the University of Buffalo (N.Y.), Bradshaw Hovey (Ph.D. Urban Planning '03) is helping to devise an ambitious three-campus master plan to support a far-reaching institutional development effort led by UB President John B. Simpson (formerly dean of the College of Arts and Sciences at the University of Washington). Highlights of the plan call for 7 million square feet of new building to accommodate an additional 10,000 students and 1,000 faculty, including a brand new downtown medical campus. Learn more about the UB Master Plan.
Paul Lander Assumes Chair at ASLA Water Conservation Network
Paul Lander (MLA '90) is the new chair of the American Society of Landscape Architects (ASLA) Water Conservation Network. The Water Conservation Professional Practice Network addresses a broad range of issues concerning water resources and the critical role of landscape architecture in water-resource planning, design and watershed management. Currently living in Boulder, Colo., Paul looks forward to bringing more resources and connectivity to this important network. Paul would be delighted to have CBE alumni, faculty, and students with any interest in water-related topics contact him at paul.dakotaridge@gmail.com.
16th Workshop Wins Interior Design Product Design Award
Interior Design magazine selected the Thai Table designed and made by Chris Armes (MArch '02) and Sharon Khosla (MArch '02), the husband-and-wife team behind the furniture design/build business 16th Workshop, for a 2009 Best of Year merit award in the Furniture: Residential/Tables category. Learn more about 16th Workshop and see a photo of the table.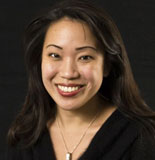 Yong Sun Lee
Yong Sun Lee Joins ORB Architects
Yong Sun Lee (MArch '06) has joined ORB Architects as designer and building information modeling (BIM) lead. Located in Renton, Wash., ORB Architects provides specialized architectural and engineering services in the design of people-oriented community facilities. Yong's first BIM project for ORB Architects is new housing for military families at Eielson Air Force Base in Alaska.
Linda Parks Seeks Reelection in Ventura County
Linda Parks (MUP '82) is running for a second term as a Ventura County, Calif., supervisor in the Second District. Linda began her political career in Thousand Oaks, Calif., where she was a planning commissioner, a city council member and mayor. As an official for that city, she worked to preserve open space and parkland, helped write the city's first campaign reform law, created its residents' round table and initiated the annual Thousand Oaks Earth Day/Arbor Day Celebration. Learn more about Linda's activities.
Roman Pohrecki Takes 2nd in AIAS/Trespa Design Competition
Roman Pohrecki (BA Architectural Studies '04; MArch '09) won second place in the 2009 AIAS/Trespa Design Competition with his entry Networking Hubs: Media Center on Capitol Hill, originally developed as a master of architecture thesis project with Assistant Professors Nicole Huber (chair) and Peter Cohan. The project proposes a media space building to be located directly above the new Capitol Hill Light Rail Station in Seattle and examines how a public building can function flexibly to connect a diverse population to a dense and changing array of cultural activities. From a competitive pool of 107 teams (237 students), a four-person jury representing both academia and the design professions presented three awards. In addition to a monetary prize, Roman's project will be displayed at the AIAS annual meeting in Minneapolis and the AIA National Convention and Expo in Miami Beach in June 2010.
Jack Rafn Receives Northwest Construction's Legacy Award
Northwest Construction presented its inaugural 2009 Legacy Award to Jack Rafn (BS Construction Management '68), chairman emeritus of Rafn Co. (Bellevue, Wash.). Rafn was lauded for devoting his career to the construction industry and for promoting visionary ideas that included supporting a collaborative process with project team members and encouraging education for craft workers. He was one of the original steering committee members who established the Associated Builders & Contractors (ABC) of Western Washington and was chapter president in 1984. Learn more.