Message from the Dean
Dear alumni and friends,
This fall CBE welcomes four highly distinguished and accomplished educators, including Dr. Qing Shen, chair and professor, Department of Urban Design and Planning; Kate Simonen SE, AIA, assistant professor, Department of Architecture; Dr. Christopher Bitter, assistant professor, Department of Urban Design and Planning; and Dr. Omar El-Anwar, assistant professor, Department of Construction Management. Read profiles of Professors Simonen, Bitter and El-Anwar.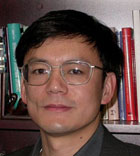 Qing Shen
Shen comes to Seattle via College Park, Md., where he was associate dean for the University of Maryland School of Architecture and Planning. He succeeds Professor Hilda Blanco, who retired in fall 2007 after five years of distinguished service; and interim chairs Daniel Abramson (2008–09) and Frank Westerlund (2007–08).
Shen holds degrees from Zhejiang University in China, the University of British Columbia and the University of California, Berkeley, where he earned his doctorate in city and regional planning. A widely published and greatly respected scholar, Shen is a researcher who addresses urban economics, information technology, and urban spatial structure, in particular the environmental and distributive consequences of alternative patterns of urban development at the metropolitan scale, which he examines for land use and transportation policy implications. Shen maintains strong institutional alliances with Nanjing University and Tongji University in China, and has long been engaged in the development of global programs of scholarly exchange and research, especially in areas related to the environmental and social challenges of urbanization.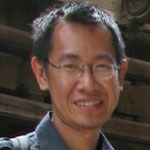 Jeffrey Hou
We are also especially pleased to announce the appointment of Dr. Jeffrey Hou as chair of the Department of Landscape Architecture. Hou, who joined the department in 2002, brings a powerfully multidisciplinary perspective to his new assignment. He earned both his Ph.D. in Environmental Planning and his Master of Architecture degrees from the University of California, Berkeley, his Master of Landscape Architecture degree from the University of Pennsylvania and his Bachelor of Architecture degree from the Cooper Union in New York.
The recipient of many grants and awards, Hou is recognized for his innovations in the areas of community participation and design education. He works broadly across diverse communities and contexts, traversing cultural and economic boundaries through a broad range of projects, from wildlife conservation to the rebuilding of indigenous villages and the design of open urban space and streetscapes. Hou is a valuable partner in college-wide interdisciplinary initiatives, not least as co-author of the college's first BE Lab, which focuses on urban resilience and hazard mitigation in Sichuan Province, China.
Professors Shen, Simonen, Bitter and El-Anwar—and in his new capacity, Professor Hou—add great strength and critical perspective to one of the country's premier environmental design and planning faculties. We are honored to welcome our new colleagues, we look forward to their contributions and we encourage you to stay tuned for news of their continuing productivity and accomplishments.

Daniel S. Friedman, Ph.D., FAIA
Dean