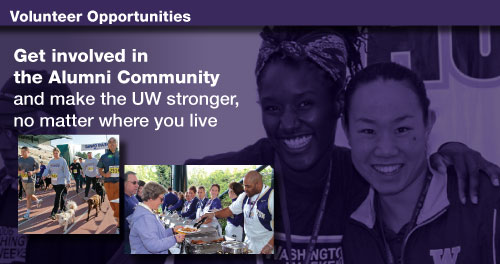 Assist—and attend—lectures produced by the UWAA in conjunction with the College of Arts & Sciences, College of Engineering and other campus partners.
Learn more
.
Volunteer to help Huskies across the country get together to watch UW football games.
Learn more
.
Help UW alumni and current students from your area through Husky Career Network, the UWAA's worldwide network of more than 5,000 alumni and friends.
Learn more
.