University Of Washington
Featured Story Slideshow
There's a job for that
A new quiz from the College of Arts & Sciences shows how your degree can lead to a great — and often unexpected — job. Take a spin to be matched with career advice from UW alumni.
A lifeline to
mental health
Lisa Lovejoy suffered for years with mental illness — until she found the right treatment at Harborview Medical Center. Now she hopes to inspire others toward better health.
2017 Distinguished Alumni Veteran Award
Pearl Harbor veteran Raymond D. Emory, '52, has helped to ensure that those who made the ultimate sacrifice will finally receive the honors they deserve.
Tradition with a
modern twist
The UW Human Powered Sub Team has blended traditional boatbuilding with aerospace and marine engineering to create an award-winning submarine.
News & Events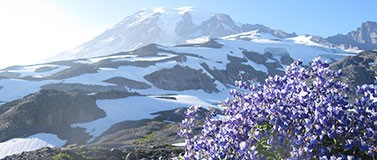 Environment
Climate change causes shift in bloom times
An unseasonably warm, dry summer on Mount Rainier in 2015 caused subalpine wildflowers to change their bloom times. The changes could disrupt interactions among species.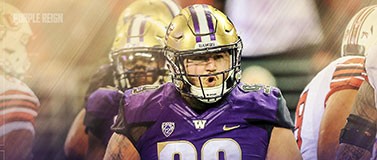 Husky Football
Field goal lifts Dawgs over Utah
Tristan Vizcaino hit a 38-yard field goal as time expired. Washington scored 10 points in the final 58 seconds to stun Utah 33-30 on Saturday night.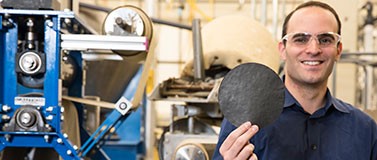 Engineering
'Smart' paper can conduct electricity, detect water
A UW team wants to simplify the process for discovering detrimental water leaks by developing "smart" paper that can sense the presence of water.
Fast Facts
#BeBoundless

Did you know?