University Of Washington
Featured Story Slideshow
Boundless Stories
Browse stories of the people, places and programs that drive the University of Washington to work for a world of good.
Harnessing wireless connectivity
UW researchers created a new way of
communicating that allows devices like
contact lenses or credit cards to talk to
smartphones.
Decoding dyslexia
For most people, reading is a skill that becomes automatic during grade school. But for people with dyslexia, reading takes effort. Through his research at the I-LABS Brain Development & Education Lab, Professor Jason Yeatman is working to understand why.
Connecting for better communities
Thanks to a yearlong partnership with the city of Auburn, UW faculty and students are helping create a more livable and sustainable community through the Livable City Year program — all while earning credit.
Polar bears
in peril
It's no secret that Arctic sea ice is melting. Polar bears, the poster child for climate change, are among the animals most affected by the seasonal and year-to-year changes in Arctic sea ice.
News & Events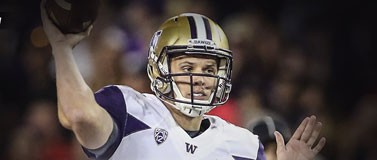 Husky Football
No. 9 Washington defeats Arizona 35-28 in overtime
Jake Browning hit Dante Pettis on a 4-yard touchdown in overtime, Lavon Coleman ran for 181 yards and the Huskies held off the Wildcats on Saturday night in both teams' Pac-12 opener.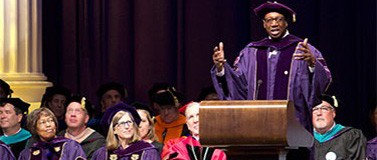 Campus Events
Freshman Convocation
The University of Washington welcomed incoming freshmen, their friends and families on Sunday at Hec Edmundson Pavilion. Watch a replay of the ceremony on YouTube.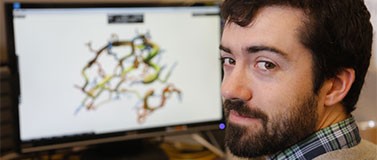 Health Sciences
Foldit video gamers beat pros in protein-folding contest
A new study demonstrates how crowd-sourced research can help advance science and highlights the value of computer games in learning.
Fast Facts
Public service @ the UW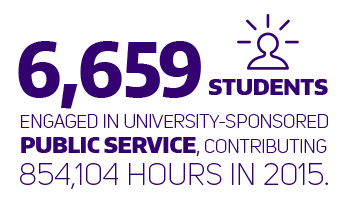 Did you know?