UW Research
RRF at 30 Years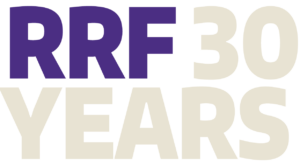 Founded in 1992 and funded by royalty and licensing fee income generated by the University's technology transfer program, the Royalty Research Fund is designed to advance faculty research at the University of Washington. In 1994, the RRF Scholar Program was added to provide one-quarter of release time for faculty with full teaching loads to engage in concentrated scholarly activities. Over its 30 year history, the RRF has made over 2,000 peer-reviewed awards and distributed more than $57 million across all three UW campuses.
Below we feature testimonials from RRF awardees and a place to share your experiences.
RRF Launches Careers

RRF support played a critical role in jump-starting my career in preventing firearm-related harm. Using those funds, I was able to conduct one of the first statewide translational epidemiologic studies of firearm-related injury, crime, and death in Washington. That investigation produced highly valuable data leading to several subsequent projects that extended the initial work and directly informed policy and practice at the local, state, and national level.
Ali Rowhani-Rahbar, Bartley Dobb Professor for the Study and Prevention of Violence, Professor, Department of Epidemiology, School of Public Health, " Mental Illness and Risk of Subsequent Injury, Crime, and Death Following First Firearm-Related Injury: A Translational Epidemiologic Investigation (ITHS)," January 2014.
When I was an Assistant Professor, RRF provided much-needed support to begin my research program.  As a full professor, RRF continues to be instrumental, allowing me to explore new research directions.
Sharon Lafferty Doty, Professor, School of Environmental and Forest Sciences, College of the Environment, "Elucidation of the Symbiosis Activator," January 2020.
The RRF was invaluable for helping me to establish my laboratory, and to embark on a high-risk, high-reward technology-development project that's since become my group's main focus. I believe this work—a new chemical-biology tool for spatial genomics—will have a tremendous impact on both basic biology and therapeutic discovery, and its development would have been impossible without RRF support.
David Shechner, Assistant Professor, Pharmacology, School of Medicine, "Elucidating The Assembly Pathway of the Mammalian Nucleolus," January 2019.
RRF support allowed me to trailblaze new research directions and lay the important foundation of my scientific program at the early stage of my career development.
Xiaosong Li, Professor, Department of Chemistry, College of Arts & Sciences, "Theoretical Investigations of Ion Diffusion Pathways in II-VI Semiconductor Nanocrystals," June 2013.
RRF Produces Publications
My RRF award allowed me to develop methodology that was used to identify an epitope for an antiviral neutralizing antibody (Myers ND, Skorohodova KV, Gounder AP, Smith JG. Directed evolution of mutator adenoviruses resistant to antibody neutralization. J Virol. 2013;87(10):6047-50 PMCID:PMC3648140) and was instrumental in generating preliminary data for a successful R01 application.  Note that the RRF award was the sole funding source for that publication.
Jason G. Smith, Associate Professor, Department of Microbiology, School of Medicine, "Human Paneth Cell Culture," January 2018.
RRF support has been a lifeline, in particular the teaching replacement was essential to afford me the much-needed uninterrupted time to finalize the two books that resulted from my time as a Guggenheim fellow. It made possible several discoveries and opened up a new research area, thanks to which I have been able to attract graduate students to UW. With RRF support I was enabled to start an international collaboration that has already led to several joined publications, and I am most happy to say, has inspired my colleagues in Europe to pursue fruitful research angles they would not have otherwise.
Heidi Pauwels, Professor, Asian Languages and Literature, College of Arts & Sciences, "Preparing the ground for the vernacular: Retelling the Epics in Fifteenth-Century Gwalior, North India," June 2016.
The RRF has been invaluable to me during my fifteen years as a faculty member at the UW.  My research is grounded in Queer, Transgender, and Intersex Studies, and I am housed in an interdisciplinary department (Gender, Women, and Sexuality Studies). As a result, disciplinary and traditional avenues for funding my scholarship were never an option for me. What's more, my work requires that I spend extended periods of time in South Africa, an expensive prospect that requires financial backing. The RRF has supported me in completing two book projects that have been critical to my career, and I am extremely grateful for this support!
Amanda Swarr, Associate Professor, Gender, Women & Sexuality Studies, College of Arts & Sciences, "Envisioning African Intersex: Challenging Medicine, Race, and Gender in South Africa," January 2020.
RRF Collects Data
RRF support has been instrumental in getting our project – a collaboration across four different departments – off the ground. RRF-sponsored student support funding in particular served as the glue that allowed the busy faculty collaborators to shape and develop the project and helped the student to see this project through to fruition.
Elena A. Erosheva, Professor, Department of Statistics, College of Arts & Sciences, "Measuring gender-based homophily in scientific collaborations," January 2017.
Carol Lee, (Co-Investigator) Associate Professor, Department of Philosophy, College of Arts & Sciences.
RRF funding has provided critical data for successful NIH grant applications.
David Koelle, MD, Professor, Division of Allergy and Infectious Diseases, Department of Medicine, School of Medicine, "Immune response to herpesvirus treatment of malignant melanoma," January 2018.
RRF support was instrumental in enabling my group to develop novel tau protein aggregation inhibitors, sparking new collaborators within and beyond UW, and opening the door to new treatments and diagnostics for Alzheimer's disease and related dementias.
Abhi Nath, Associate Professor, Department of Medicinal Chemistry, School of Pharmacy, "Rational Drug Design for Unstructured Proteins: Inhibiting the Pathological Aggregation of Tau," June 2014.
RRF Funds Innovation
With RRF support, my group developed, built and tested a novel type of ion trap that may lead to a scalable quantum computing architecture.
Boris Blinov, Associate Professor, Department of Physics, College of Arts & Sciences, "Development of 2-D Trapped Ion Crystals for Quantum Computing and Quantum Simulations," January 2018.
RRF funded my group to adopt a new research approach that has greatly increased our capacity to follow interesting research questions and to receive external funding.
Lauren Buckley, Professor, Department of Biology, College of Arts & Sciences, "Historic and modern grasshopper genetic clines: Local adaptation and responses to climate change," January 2017.
RRF support has allowed my lab to explore new research directions and has contributed to training the next generation of scientists.
Jon Bakker, Professor, School of Environmental and Forest Sciences, "Bacterial endophytes and hemiparasites," June 2019.
RRF Leverages Other Funding
Twice in my career, RRF funding supported ocean technology hardware prototypes that led directly to substantial federal investments. This program has been essential to my success as a UW researcher.
Brian Polagye, Associate Professor, Mechanical Engineering, School of Engineering, "Acoustic µFloat: A Platform for Low-cost, Volumetric Measurements of Underwater Sound," June 2020.
The RRF provided the much-needed support to keep our research going in this tough funding climate, allowing for additional funding of our immuno-PET project to get that much closer to our patients. A big heartfelt thanks to RRF!
James O. Park, Professor, HPB Surgical Oncology, UW Medicine, "Targeted Alpha-Particle Radioimmunotherapy of Hepatocellular Carcinoma," June 2018.
RRF allowed me to push my lab in a novel research direction, and it put us on the cutting edge of a brand new field. We couldn't have gotten the preliminary data we needed to land big grants without pilot funding from RRF.
Chelsea Wood, Associate Professor, School of Aquatic and Fishery Sciences, "Evaluating links between pollution and parasite transmission over half a century," June 2021.
At three key points in different decades of my long UW career, the RRF Scholar program has given me crucial time away from the classroom to jump-start a new project or to bring a longstanding one towards completion. In 2012, when as a specialist in ancient Roman poetry I was developing a new expertise 1500 years outside my period in the European Renaissance, I was able to reuse my successful RRF proposal as the core of a successful application for a high-prestige fellowship from the National Endowment for the Humanities.
Stephen Hinds, Professor, Department of Classics, College of Arts & Sciences:  RRF Scholar 2000, 2013, 2021.
Share your Feedback
Tell us what the RRF did for you and we will share your statement with the rest of campus.