UW Research
Confirm Site Submission Complete

Print
Once HSD has completed the site submission, the PI or a PI proxy from the UW study team may be asked to check the site information and materials in the SmartForm, and then confirm that they are correct and complete. HSD will contact you via email to let you know if you need to complete this step.
1. In the site workspace, click Edit Site

2. Review the SmartForm information to ensure that it is correct and complete, editing the documents and SmartForms as needed
3. Click Exit when you are done reviewing
4. In Next Steps, click Submit Site Materials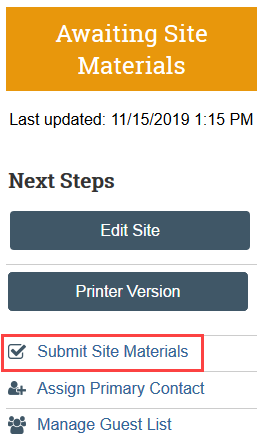 5. In the Submit Site Materials activity, enter any comments you have, confirm that all site-specific materials have been provided, and click OK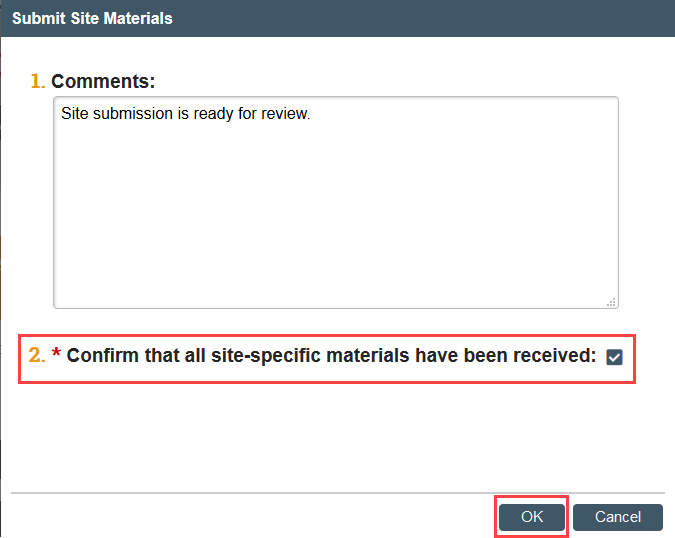 The site will then transition to Pre-Review and the IRB will formally review the site application.

Once the IRB has reviewed the site application, the PI, any PI proxies, and primary contact will receive an email notification that: