UW Research
September 19, 2018
The Common Rule News, September 19, 2018
Welcome to the first issue of The Common Rule News: a limited-run newsletter about the pending implementation of the revised Common Rule
---
Purpose
This special HSD newsletter series will focus on the January 21, 2019 implementation of the revised Common Rule regulations. The Common Rule regulations apply to almost all UW human subjects research. This newsletter will provide information about: (1) what the changes are; (2) how they will affect you; (3) how you can prepare; and (4) changes to forms, consent templates, and Zipline.
---
Features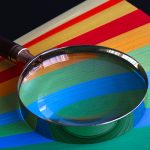 Each issue will focus on a Main Topic. First, there will be a short introduction. Use this to decide whether you want to look at the more detailed information, including impacts and resources. The Word of the Week describes an important word or phrase related to the featured change. Questions from Campus answers questions HSD receives about the revised Common Rule. Finally, the newsletter features a return of the popular Coffee Contest feature from HSD's previous special series newsletters.
---
Timing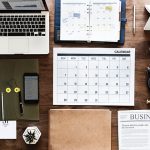 We will release a new issue each Wednesday (except holiday weeks) between now and January 21, 2019. Back issues are retained on the HSD Revised Common Rule webpage.
---
Word of the Week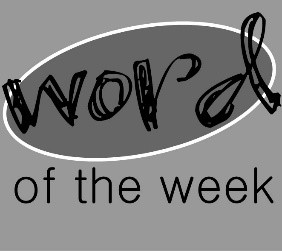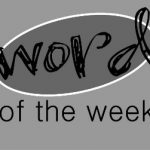 The Common Rule is the informal name given to a set of human subjects regulations that was developed in the 1970s. It was adopted by almost all federal agencies that fund human subjects research – in other words, it is the set of regulations that they all have in common. The Common Rule describes responsibilities and requirements for Institutional Review Boards (IRBs), researchers, and the researchers' institution. Most academic institutions (including the UW) apply the Common Rule regulations to all human subjects research, even if the research is not funded by a federal agency.
---
Question from Campus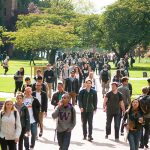 Q: Will I need to repeat my human subjects training when the revised Common Rule is implemented?
A: No. A few very specific details will become out-of-date. But the training will otherwise remain accurate and valid.
Send your questions about the revised Common Rule to hsdinfo@uw.edu. Each issue of this newsletter will answer one or more questions.
---
Summary of Changes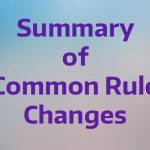 HSD's Common Rule webpage has a summary of the changes. Each issue of this special newsletter will focus on one of these changes – providing in-depth details about how it will affect researchers, the IRB review process, consent forms, application forms, and the Zipline e-IRB system. It will also link to any resources that are available to help with the change. The schedule of topics and newsletter dates is posted on the HSD Common Rule webpage.
---
Up Next
Issue 2, September 26, 2018
Focus: Timing is Everything!
Which studies will be affected by the revised Common Rule?
How will existing, already-approved, studies be affected?
If you know you will be submitting a new IRB application this fall: When should you submit it in order to have it reviewed under the current Common Rule instead of the revised Common Rule?