Museology Master of Arts Program
Core faculty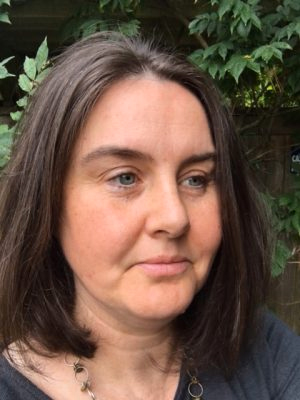 Jessica J. Luke, Director
jjluke@uw.edu
Website
What inspires me
I'm inspired by ideas, especially ideas that are different than my own. I'm inspired by questions, in particular questions that challenge assumptions and turn a situation on its head. I'm inspired by compassion, both individual acts of kindness and community-based work. I'm inspired by potential, the idea of what something could be and the contribution I can make to change. (And of course, my daily muse can be found in a well-made cappuccino.)
Background
I come to museums through the lens of learning and education. When I started volunteering at my campus art museum as an undergraduate Art History student, I realized almost immediately that what I cared about more than the art itself was people's interactions with the art. I have a master's degree in Museum Studies from the University of Toronto, and a PhD in Educational Psychology from the University of Maryland College Park. Before coming to the UW, I spent 15 years at the Institute for Learning Innovation, conducting evaluation and research with museums across the country to help them better understand their visitors, how and what they learn, and what that means for developing meaningful museum experiences.
Specializations
My areas of specialization include research and evaluation; art museum education, critical and creative thinking; and youth development, family learning, and parent involvement.
---
Wilson O'Donnell, Associate Director
wilsonod@uw.edu
What inspires me
When I was in graduate school for museum studies, students were arbitrarily lumped into two groups: those who wanted to work with people in their museum careers and those who wanted to work with collections. I have always wanted to do both! Thus, I am inspired by the talented and awesome folks who I work with every day—faculty, staff, peers, community members—and especially by our students who push themselves to the limits of their abilities while in the Program. I am equally inspired by objects, generally the art and craft of ordinary, often unidentified, artists and artisans from America's past. I find that the study of such material reinforces values important to my work as teacher, advisor, mentor and administrator, including honesty, creativity, commitment and service. Hopefully, both sources of inspiration will continue to influence and transform my practice within the Program.
Background
I have been fortunate to have engaged in two distinct but complementary careers. Having completed a BA in anthropology and an MA in museum studies, I spent nearly thirty years working for museums on both the east and west coasts. I began my career as curator of the Cumberland County Historical Society in Pennsylvania and later specialized in administration and management as the director of the Monmouth County Historical Association and the New Jersey Historical Society in New Jersey and the Museum of History and Industry here in Seattle, Washington. I was also involved in consulting work in the areas of collection research, exhibit development and strategic planning. Opportunities to teach or lecture were common throughout my museum career.
In 2001, I was presented with an opportunity to teach part-time in the Museology Graduate Program at the University of Washington. It was an exciting opportunity and I was looking for a new challenge in my life at that time. Part-time lecturing led to full-time teaching and by 2004, I was appointed Acting Director of the Program and charged with preparing the program for its ten-year review in 2006. As a result of that review, a new Director was appointed in 2007 and I became the Associate Director and Lecturer for the Program as I remain to this day.
Specializations
In terms of my teaching responsibilities, my areas of specialization include various aspects of administration, exhibitions and museum history. In terms of my research passions, my areas of specialization include American decorative arts in general and American furniture in particular, as well as American folk art. Currently, my American folk art obsessions are antique game boards and 'tramp art'.
Publications
Most of my publications have been connected to exhibitions, such as Thus United Free: New Jersey in the Age of the Constitution, Exhibition Catalog, New Jersey Historical Society, Newark, New Jersey, 1987, or consulting work, such as Project U230 Findings Report, Paragon Research Associates, 2011.
---

Angie Ong, Lecturer
aong@uw.edu
What inspires me
My community. I've lived in Seattle for almost 20 years and have seen it change a lot in that time. Yet despite its growing pains, Seattle has fostered vibrant neighborhoods of people who care about where they live and improving the lives of others. I have experienced this first-hand in my work as a volunteer at One Brick, the Seattle Animal Shelter, the Museum of History and Industry (MOHAI), and most recently at the Woodland Park Zoo. It's wonderful to live in a city where passionate people give back to their community in so many ways. And I am grateful to have the opportunity to contribute to those efforts both personally and professionally.
Background
After spending 15 years in consumer and technology marketing, including a 10-year stint at Microsoft, I decided to pursue my lifelong passion for learning, teaching, and storytelling. I have since worked across many museum disciplines including fundraising, collections management, and exhibition development, and landed in the field of audience research and evaluation. My philosophy has been to understand all the components of a museum organization so that I can best serve it.
I was formerly a research associate at the Institute for Learning Innovation (ILI) and evaluation manager at Pacific Science Center. I am the past-chair for the American Alliance of Museum's Committee on Audience Research & Evaluation (CARE) and member of the Visitor Studies Association (VSA) American Evaluation Association (AEA), and Association of Zoos and Aquariums (AZA).
Over the past decade, I have served many roles in the audience research and evaluation field—as practitioner, advocate, and teacher. I have lead and contributed to numerous evaluation projects as well as multi-year research studies funded by NSF, IMLS, NASA and NIH. I have designed, developed, and implemented evaluation studies, facilitated project planning, conducted evaluation capacity-building workshops, and supported grant-writing efforts.
I hold a Master's degree in Museum Studies from The George Washington University and received a Bachelor's degree in Business Administration from Wilfrid Laurier University in Waterloo, Canada.
Specializations
I have taught with the Museology Graduate Program for the past eight years and focus primarily on courses in the program's Specialization in Evaluation. I also established and teach the Museums & Technology class which neatly combine my experiences and interest in two familiar worlds. Additional areas of specialization include project management, marketing and communications, wildlife and environmental conservation, and climate science.
---
Meena Selvakumar, Assistant Teaching Professor

What inspires me
People inspire me. I am constantly moved and humbled by the stories of people across the world, their resilience, compassion, and grace. I am inspired by the audacious ideas and actions of people who are willing to challenge the status quo and for the common good of humanity. I am also inspired by the sheer magnitude of natural beauty of our planet. I see museums as memory-keepers, reminders, and connectors to these ideas and stories.
Background
Growing up in India, I was highly influenced by Richard Feynman's and Oliver Sacks' books, by Carl Sagan' television series Cosmos, and by the genius of Marie Curie. Naturally, I wanted to be a scientist and I eventually moved to the US in 1991 to pursue a PhD in molecular biology. Towards the end of graduate school, I realized that my passion really lay in science communication and soon after, I joined the Museum of Science, Boston as they pioneered rapid response programs that connected the worlds of contemporary research, the mainstream media and public audiences. I had found my niche in the field and continued this work at the Museum of Life and Science, Durham. I was hired by Pacific Science Center in 2008 to conceive and implement the Portal to the Public effort, which brought local research into the museum through exhibits, programs, and forums funded by grants from NSF, NIH, NASA, IMLS amongst others. One of the award winning frameworks has currently been adopted by more than 60 institutions.
Specializations
My areas of specialization include informal science education, community engagement, and program development.
---
Staff
Maya Farrar
Assistant Director of Operations
procel@uw.edu
What inspires me
Individuals and organizations that center equity and social justice.
Background
Maya was born and raised in Mexico. She found the world of museums through her passion for art, heritage and a desire to contribute to the greater good. Her path led her to the University of Washington Museology Graduate Program where she now serves as the Assistant Director of Operations.
---
Lisa Hayes
Program Coordinator
llhayes@uw.edu
206-616-1437
What inspires me: People who are passionate about what they do, especially all things related to museology and/or education. After spending several years as a PTA board member, I am inspired by people who work or volunteer at schools and organizations like museums that provide learning opportunities in and out of the classroom.
Background
I grew up in the Spokane area and moved to Seattle in 1984 where I received a BA in Political Science from the UW. I worked for 11 years at UW Medicine advancement, supporting staff with annual giving/major gift efforts. Since 2008, I have worked at UW Museology where I very much enjoy supporting our staff and instructors and helping students. Every year I look forward to welcoming a new cohort to the UW.
---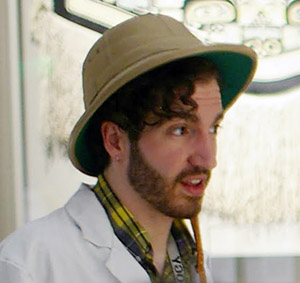 Dylan High
Graduate Advisor
highd@uw.edu
206-221-0713
What inspires me
I am always inspired by the creativity and curiosity of students of all ages. I love the excitement of someone learning something new, discovering a new passion, or the satisfaction of taking your interests to the next of level of expertise.
Background
I have a BA in Anthropology and a BA in Music from Muhlenberg College in Allentown, PA. I have an MA in Museology from the University of Washington.
Specializations
I have worked in museum education, youth programming, and event planning prior to my role as a graduate advisor in the program. I now advise on internship opportunities, course selection, and career preparedness for Museology students.
---
Kat
Pesigan (She/They)
Communications and Marketing Assistant
What Inspires me
Children and social activism inspire me. I believe children are the future, and they inspire me everyday to work on creating change where I can.
Background
I grew up going to museums throughout my childhood and then received a B.A. in Anthropology and East Asian Language and Culture at Indiana University Bloomington. After graduating I worked and volunteered as an educator at a few museums in Chicago that inspired me to pursue a Masters in Museology here at University of Washington.
---
Stephanie Michelle Rowan
Communications and Marketing Assistant
What Inspires me
I'm inspired by nature, people and objects' stories, and seeing people act on their passions and joy. 
Background
I've always had a love for history and learning, which is why I got my B.A. in History, with a minor in Psychology, from the University of Portland. Now I am pursuing my Masters in Museology at the University of Washington because I see museums as places that provide learning opportunities for their audiences, places that share people's stories, and as places for community gathering, sharing, and healing.