Rocky Mountain Village, Colorado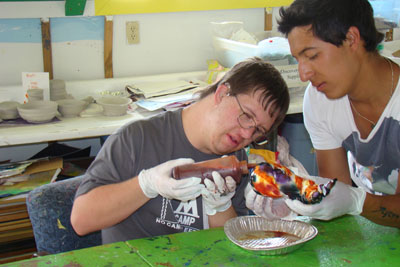 The campers at Rocky Mountain Village enjoy many activities such as arts and crafts, fishing, dances, hiking, and horseback riding. This camp engages more than 800 children and adults with disabilities each summer.
For several years DO-IT offered Internet and college and career preview activities in a high-tech computer lab at this camp. Explore camper links to experience some of the online activities enjoyed by campers. Learn about computer and college preview campers who enjoyed this program.
Contact Information