Campus Centers and Student Groups
D Center

The UW Disability and d/Deaf Culture Center fosters a climate of social justice and pride, centered on universal design, access, and diversity. It betters the UW community by fostering disability and d/Deaf pride, promoting social justice through an inclusive environment, sharing resources for self-advocacy, developing educational programming, engaging stakeholders with principles of universal design, and promoting a transforming socio-cultural understanding of disability. For more information, email dcenter@uw.edu or visit us on the Seattle campus at MGH 024.
ASL Club
MGH 024, Every Wednesday, 3:30 – 5:00 pm
For more information, check out their Facebook group.
Mad Campus
Mad Campus is a peer group for students identifying with or experiencing madness, mental illness and/or neurodiversity. Meets throughout the school year on a weekly basis in MGH 024. Check the D Center website for updated times.
Advisory Committee Encourages Input from Students
The UW Committee on Disability Issues (CDI) seeks to improve campus climate for students, staff, and faculty with disabilities. The CDI serves in an advisory capacity to the Vice President and Vice Provost for Minority Affairs and Diversity and the Vice President and Vice Provost for Student Life. The CDI committee members particularly encourage students, faculty, and staff to provide input, especially individuals with disabilities. For information regarding the committee or to attend a meeting, please contact Jon McGough at jondm@uw.edu. 
ASUW Student Disability Commission
The Associated Students of the University of Washington Student Disability Commission was established to create communities for individuals with disabilities and their allies by providing programming, resources and a safe accessible space. For more information, including a meeting schedule, send an email to asuwswdc@uw.edu.
Disability Advocacy Student Alliance
DASA is a student group facilitated for and by students. They represent student interests while working with allied student groups, the UW administration, and the off-campus community. Students with and without disabilities, those who have friends with disabilities, or people who want to learn about disability rights and advocacy are welcome to join the fun! For more information contact dasa@uw.edu or visit the DASA Facebook page by searching for "UW disability revolution."
Disability Studies Program
Disability Studies at the UW involves a multi-campus interdisciplinary group of faculty, staff, students and community members, who share an interest in questions relating to society's understanding of disability. The undergraduate disability studies minor and the individualized studies major in disability studies provide opportunities for students to develop a strong interdisciplinary foundation in the social, legal, and political framing of disability.For more information, visit www.depts.washington.edu/disstud. 
Join Brown Bag Seminars hosted by the Disability Studies Program. Visit their website for dates and topics.
NSF-Funded Center for Sensorimotor Neural Engineering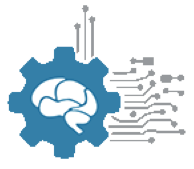 Over the last decade, the field of neural engineering has demonstrated to the world that a computer cursor, a wheelchair, or a prosthetic limb can be controlled using direct brain-machine and brain-computer neural signals. Future technologies will enable versatile and highly complex interactions with sophisticated environments. 
The Center for Sensorimotor Neural Engineering (CNT), located in Russell Hall, collaborates with partner universities to facilitate advances in this exciting field. The CNT is recruiting UW students with disabilities who are interested in neural engineering and brain-computer interface to participate in activities. 
For more information, contact Scott Bellman at swb3@uw.edu or visit the CNT website.
#Futureforce Computing Recruitment Event
Wednesday October 19, 6:30pm
Electrical Engineering Building 303
Students can learn more about working at Salesforce by becoming part of Futureforce. #Futureforce is looking for students with disabilities from 4-year schools who are majoring in computer science, informatics, or another related field.
#Futureforce is Salesforce's global university recruiting program dedicated to attracting, retaining and cultivating next generation talent. #Futureforce interns and new graduates work on real projects that affect how Salesforce runs, giving them the opportunity to make a tangible impact on the future of the company.
With offices all over the world, #Futureforce recruits have the chance to collaborate and connect with fellow employees on a global scale. They offer job shadowing, mentorship programs, talent development, and more.
RSVP's are encouraged. Send an email to Kayla Brown at kayladb@uw.edu.
For more information about #Futureforce visit www.salesforce.com/company/careers/futureforce/.