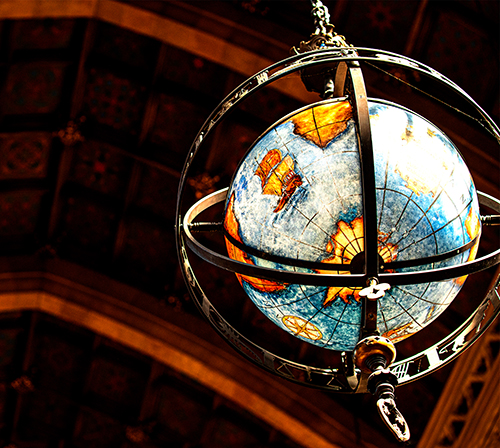 Promoting Best Practices, Such As...
The understanding of intersecting identities and their impact on peoples' experiences.
Inclusive learning environments.
Access to empowering technology.
Accessible online learning.
Accessible conferences, meetings, and events.
Accessibility topics within computing and engineering curriculum.
The view that disability is one aspect of the diverse human experience.
Demonstrating accessible science equipment.
Helping Set High Expectations
Expecting people with disabilities to excel.
Teaching parents to set high expectations for students with disabilities.
Advocating for accessibility of websites, documents, and software.
Captioning videos and encouraging others to do the same.
Spreading the word about disability-friendly businesses, events, and spaces.
Advancing universal design of instruction, physical spaces, technology, and services.
Ensuring Disabled Voices are Centered
Listening to the concerns of people with disabilities.
Involving people with disabilities when decisions impact their lives.
Identifying future leaders with disabilities.
Highlighting success stories of people with disabilities.
Hiring people with disabilities as staff and interns. 
Providing Training
Partnering with employers to encourage the hiring of individuals with disabilities.
Providing resources to precollege and postsecondary educators.
Sharing the history of the disability civil rights movement.
Connecting stakeholders through regional and national workshops.
Hosting college-preparation camps for youth with disabilities.
Connecting individuals with disabilities to mentors and facilitating their engagement.
Educating people about legal mandates for access.
Discussing disability portrayal in the media and how it could be more accurate.
Creating and sharing videos about equal access.
Bringing to light the harm created by the use of hurtful and discriminatory language.
Publishing best practices for others to replicate.
And How You Can Help
There are many ways you can help change the world for people with disabilities. Adapting any of DO-IT's 30 ways is a great place to start. We offer advice, resources, partnerships, communities, replication packages, and more, all findable through our website. We also collaborate with many other organizations locally, nationally, and worldwide: If we don't have the option you're looking for, we may be connected to someone who does.
Here are some resources to get you started: