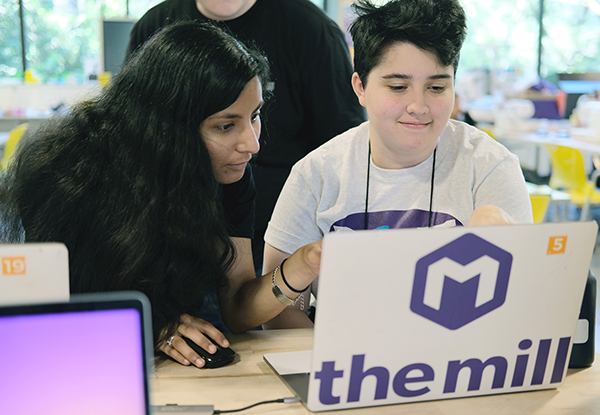 DO-IT has undertaken dozens of specific programs. Current endeavors, including those summarized below, are described online.
DO-IT Scholars
The DO-IT Scholars program has engaged almost 600 high school students with disabilities in pursuing college and careers and developing leadership skills. Participants are encouraged and supported by project staff, as well as successful students and professionals with disabilities, as they engage in internships and other work-based learning activities, residential summer programs, conferences, and online forums.
AccessComputing
Partnering with stakeholders nationwide, AccessComputing helps students with disabilities successfully pursue degrees and careers in computing fields and increases the capacity of institutions and companies to fully include people with disabilities in computing courses and careers, thus improving these fields with the expertise and perspective of this underrepresented group.
Neuroscience for Neurodiverse Learners
Neuroscience for Neurodiverse Learners (NNL) provides hands-on experiences in neuroscience disciplines, networking opportunities, and resources to high school and first-year college students identified as neurodiverse learners. NNL is an NSF-funded Innovative Technology Experiences for Students and Teachers (ITEST) project.
AccessADVANCE
AccessADVANCE aims to increase the participation and advancement of individuals who identify as women with disabilities in academic science, technology, engineering, and math (STEM) careers.
AccessINCLUDES
The AccessINCLUDES Initiative includes multiple projects, funded by the National Science Foundation (NSF), that promote the inclusion of people with disabilities in STEM through nationwide collaborations.
AccessISL
AccessISL supports efforts to make informal STEM learning (ISL) welcoming and accessible to everyone. ISL refers to learning about STEM outside of a traditional classroom setting, in places such as museums, science centers, and summer camps.