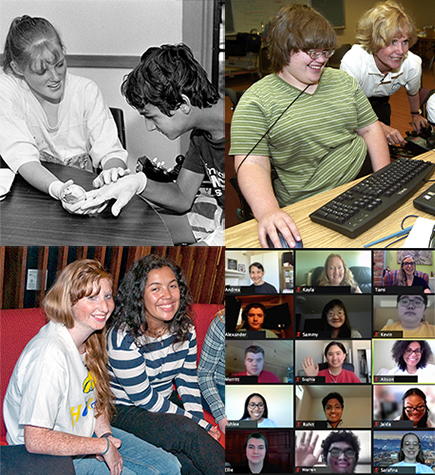 In October 1992, Sheryl Burgstahler envisioned a world where all people with disabilities could reach their full potential and contribute their unique perspectives and talents to society. She requested a grant from the National Science Foundation (NSF) with the goal of increasing the representation of individuals with disabilities in science, technology, engineering and mathematics (STEM) academic programs and careers.
NSF continues to fund numerous activities that include summer programs and online communities for students with disabilities and disability training for educators, employers, service providers, and other stakeholders. The U.S. Department of Education has funded training for postsecondary faculty, service directors, and technology specialists to employ universal design strategies to make their offerings more inclusive. The Department of Labor, Microsoft, Boeing, Washington State, and private donations have also provided funding.
The recent COVID-19 pandemic has provided an opportunity to rethink our programming, delivery of services, and community-driven needs assessments. Out of necessity, we moved many of our face-to-face activities online. We've also helped increase the accessibility of online learning environments and made efforts to improve the accessibility of videoconference tools and technology.
The collection of all of these projects is what we call "DO-IT." We currently manage a large number of programs— each with unique objectives, budgets, activities, and timelines that ultimately reward us with the success of thousands of people with disabilities.