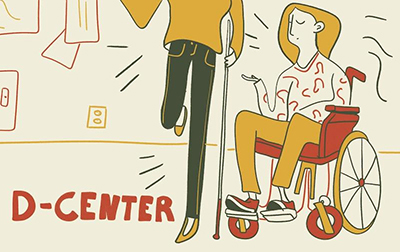 Art by Abigail Dahl (@abigailgracedahl) for The Daily at UW
The D Center continues to operate online! Please stay tuned for announcements for D Center online events and communications of news and resources. For more information, visit the D Center website.
The D Center is seeking stories and lived experiences of disability and d/Deaf community members for the UW Disability Connections Blog. If you are a UW student, staff, faculty, or alumni and have a story, perspective, or experience you would like to share, please fill out their questionnaire.