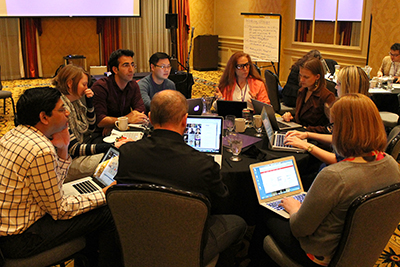 There were three different topics covered by working groups:
Recommendations to The Center for Innovative Research in Cyberlearning (CIRCL) (e.g., improving accessibility of web resources and incorporating more accessibility content)
Review Quality Matters, professional organizations, and conferences for accessibility
Make the National Science Foundation's "Smart and Connected Communities" initiative more inclusive of people with disabilities
Recommendations to CIRCL
Host more accessibility-related webinars.
For website access, run all CIRCL pages through wave.webaim.org to find quick fixes. Make sure the keyboard navigation works and all videos are captioned.