AccessISL Project Staff and Leadership Team
Project staff directly work towards AccessISL's goals by organizing events, guiding faculty and student leaders, developing opportunities to introduce universal design elements into museology curriculum, collaborating with informal science education programs, and creating resources to promote accessible informal science learning.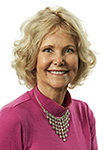 PI Sheryl Burgstahler is the founder and director of the DO-IT Center and the Access Technology Center and is an Affiliate Professor in the College of Education at the University of Washington (UW) in Seattle. Her teaching and research focus on the successful transition of students with disabilities to college and careers and on the application of universal design to technology, learning activities, physical spaces, and student services in educational settings.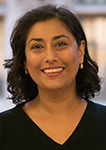 PI Meena Selvakumar is a lecturer from the UW's Museology Master of Arts program, supporting courses related to grant writing and community engagement. She holds a Ph.D. from Stony Brook University and has in-depth experience in public engagement, strategic partnerships, and science education. During her four-year term as Acting Vice President for Strategic Programs at Pacific Science Center, she implemented an award-winning science communication program and provided training of the same to a network of museums around the country. Selvakumar serves on the Board of Directors for Town Hall Seattle.
Project Director Scott Bellman currently serves as program manager of the Disabilities, Opportunities, Internetworking, and Technology (DO-IT) Center at the University of Washington, where he has worked for over 15 years. His interests include the career development of students with disabilities and access to challenging postsecondary programs and careers. Scott attended the University of Iowa, where he received a master's degree in vocational rehabilitation counseling and a degree in psychology.
The AccessISL project is funded by the National Science Foundation (grant #DRL-1906147). Any questions, findings, and conclusions or recommendations expressed in this material are those of the author and do not necessarily reflect the views of the federal government.