Volunteers Honored by Multicultural Alumni Partnership
An activist who has played a key role in helping Native American college students, a former Husky football star who is a respected Seattle educational leader, and one of the first Filipino Americans hired to teach in U.S. public schools are among the alumni and groups to be honored at the Multicultural Alumni Partnership's "Bridging the Gap" breakfast held at 8 a.m. Saturday, Oct. 30, in the HUB Ballroom.
Distinguished Alumnus Awards will be presented to Connie Tajon, '56, '66; Charles Mitchell, '65; and Wesley Thomas, '94, '96, '99. Ricardo Aguirre, '61, will receive the Dr. Samuel E. Kelly Award. The Loren Miller Bar Association will receive the Distinguished Organization Award and Cliff Barda will receive the MAP Special Award.
The Multicultural Alumni Partnership supports recruitment and mentoring of students, faculty and staff of color, and promotes diversity within the UW and the UWAA. The group also awards student scholarships.
Tajon, who was born in the Philippines, came to the United States in 1948. She earned two teaching certificates at the UW and was one of the first Filipino Americans hired to teach in the U.S. when the Auburn School District appointed her as a substitute in 1956. In addition to a teaching career in Washington state that spanned 22 years, she founded United Friends of the Filipinos in America, and was a sponsor and promoter of numerous events and conferences to benefit multicultural understanding, both domestically and internationally. She established a UW scholarship fund for Filipino students, and has helped develop programs to assist ethnic minority refugees from Southeast Asia.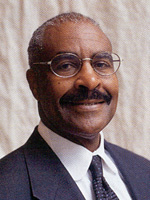 Mitchell, who first gained acclaim as a standout Husky and NFL running back, has devoted his professional life to assisting disadvantaged students. Now in his 12th year as president of Seattle Central Community College, Mitchell coordinated a partnership with Seattle Public Schools to implement a "middle college" for high-risk, high-school students. He serves on numerous advisory committees and boards, including the Central Area Motivation Program and the Indian Center Advisory Committee.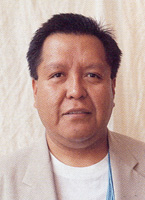 Thomas, who received his Ph.D. in anthropology from the UW in June, has been a model of academic performance for younger Native American students during his 10 years at the UW. He has been a leader in student organizations, teaching and sharing his own Navajo culture. In addition, he has worked on the Native American AIDS Project for the Center for Disease Control and other public health projects affecting Native Americans.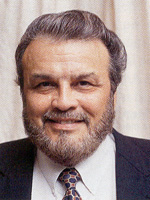 Aguirre, an insurance agent, has been a pillar in Latino community affairs for many years. He has served as a speaker, facilitator, instructor, mentor and role model to many Latino students through such programs as the Seattle Public Schools' Proyecto Saber. A Husky football player on the 1959 and 1960 Rose Bowl teams, he was instrumental in the Friends of the EOP, and later served as an instructor in the UW Chicano Studies Program. He helped found Seattle's El Centro de la Raza social service agency.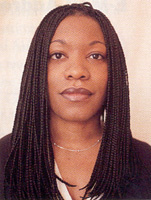 The Loren Miller Bar Association is a Seattle agency that has provided long-term, pro bono work for citizens of color, especially those facing discrimination. The group hosted the first African American health-care seminar in Seattle, provided mentors and tutors to UW law students, and created a scholarship program to support students of color. It continues to play key roles in civil rights issues. It is the Washington affiliate of the National Bar Association, which is the oldest minority bar and largest organization of African American attorneys in the U.S.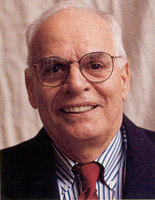 Barda, who retired in February after 19 years as the chief executive officer of Highline-West Seattle Mental Health Center/West Seattle Psychiatric Hospital, is being honored for the time he has volunteered in developing and implementing MAP's programs. He also provided generous financial support to the organization.
For reservations to the Oct. 30 breakfast, call (206) 543-3839. For more information on the Multicultural Alumni Partnership, call (206) 543-0540 or 1-800-AUW-ALUM.