Whizz-Bang Biz Ideas... And a Few Fizzles
This year's Business Plan Competition was the UW's second such contest, but the first to include an "investment round."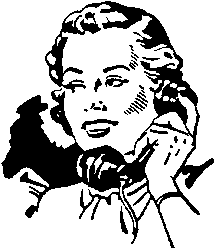 It won't be the last.
Part carnival, part serious business, the event captured the spirit of entrepreneurism in way that no chart or graph could hope to match.
"When I got here and actually talked to the people, it was so much more exciting than what I read in the plan," says Terry Byington, executive director of the Washington Council of the American Electronics Association and a judge in the competition.
"The experience these people are getting here, having to pitch themselves over and over again, is invaluable for their careers," says fellow judge Jennifer Boyer, '96, '98, commercial banking relationship manager at Wells Fargo Bank. "There were some good sales people here."
---

One PEI judge gets a pitch from an eager entrepreneur.

---
The previous year, students were judged solely on their written material and oral presentations. The investment round allowed students to bring their business plans to life.
Or, in the case of one idea, to death.
Amid the wide variety of booths students fashioned to hype their businesses, one entry buried the competition.
The company, a co-op intended to strengthen the purchasing power of independent funeral parlors, turned heads by displaying an open casket. A mound of miniature Baby Ruths and Butterfingers sat on a nearby table. A sign read, "It's such a sensitive business."
Many students wore matching golf shirts emblazoned with their company's logo. The team from On-Site Deluxe Car Wash donned white T-shirts and blue jeans with white towels tucked in their left front pockets. Their rivals at fairautorepair.com wore spiffy white coveralls over dress shirts and ties.
Just about everybody flashed business cards and flyers.
But showmanship only went so far. Judges wanted to see gumption as well as gimmicks.
"I went with passion, the passion of the entrepreneur," says Brian Donaldson, '83, '88, describing the companies he favored. Donaldson is president and CEO of Authentic8 Inc., a software producer. "There are a lot of good ideas, but in an entrepreneurial endeavor, the person is what really makes a difference," he says.
Other winners in the competition included fairautorepair.com, which gives on-line car repair estimates; allstudents.com, offering comprehensive Web pages for college campuses; SmallWorld.com, an electronic shopping mall for Third World artisan imports; and The Straight Edge, a men's hair salon.
For sheer determination, it was hard to top the team from Adventure Cove, a proposed amusement park near Olympia.
Partners Michelle Blake and Dece Todd traveled from Pacific Lutheran University to enter the competition. Along the way, their props--a treasure chest full of small toys and a 6-foot tall papier-mâché lighthouse--flew out of the back of their pickup.
Although both items remained attached to a rope, the treasure chest coughed up numerous toys and the lighthouse took a beating as they cartwheeled down I-5.
But the spirit of the entrepreneur prevailed. Arriving at the competition just five minutes before it started, Blake and Todd restocked the treasure chest, taped the battered beacon together and found a way to smile.
There was only one catch. "We're afraid to turn (the lighthouse) on," says Todd. "We might electrocute somebody."--Brad Broberg