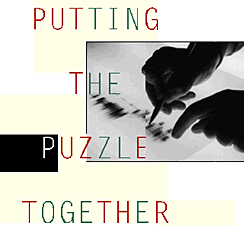 By Laurie McHale
As one of the world's preeminent medical researchers, Mary-Claire King has become a role model for the woman as scientist. Never one to closet herself away in her lab, she travels extensively as an advocate for breast cancer research, frequently under the auspices of the Susan G. Komen Breast Cancer Foundation or the American Cancer Society.
Two years ago the society named her the first Walt Disney-American Cancer Society Professor for Breast Cancer Research, funded with a $1 million endowment from the widow of Walt Disney.
A born teacher who can address audiences at many levels, King teaches genetics to both graduates and undergraduates, including a popular course for non-majors. "Teaching is taken very seriously here at the UW," she comments. "I also travel a lot as a visiting professor. It's especially important for women scientists to do this. Just being there makes an important statement."
"She's a passionate advocate of women in science," says Leroy Hood. "That's a wonderful addition to the UW."
She travels practically every weekend in her advocacy role, sometimes prevailing on policy boards to accommodate her heavy schedule by holding weekend meetings.
At the entrance to her lab, a wobbly revolving rack reflects its collegial atmosphere, displaying an array of postcards from lab staffers' travels and cards marking milestones like birthdays, housewarmings, weddings and births.
"She finds the balance between being a boss, a godmother and a friend," says lab post-doc Elizabeth Schubert. "The King lab is the friendliest one I know. We had a dinner for someone's birthday and 14 of us showed up on a Monday night. Mary-Claire is enough older than we are that she can give us advice. She's a wonderful teacher who makes things clear in a short time. She wants to see our data, and gets immediately to the heart of the matter."
"Mary-Claire is one of the few female principal investigators with a large lab," says one of the few males in her lab, Eric Lynch. "She's a wonderful role model, and it makes the atmosphere quite special. We celebrate every holiday together."
King says it's now easier for a woman to forge a successful career as a scientist than it was for generations past. "But there's one reality that hasn't changed," she says. "The definitive difference is in being a mother. It could be a father, but the reality is it's almost always the mother."
A single parent since her daughter Emily was five, King says there's no way to properly care for a child and accomplish as much in one's career as one otherwise would. "You get a sense of never doing anything well. Emily was magnificent, but a small child shouldn't have to be so patient and understanding."
King recalls with a rueful smile that Emily taped a sign to a child-sized chair next to her storybooks in a corner of her mother's office. "It said 'Student Waiting Chair for Slow Teacher,' because I was forever asking her to wait. I spent a great deal of life working out schedules.
"Emily is 21 now, a wonderful person and a student at Brown, studying the evolution and expression of Old English, looking at the contributions of five languages. We've taken totally different paths, but it's not that different from the way a geneticist works."
And for King, being a scientist is not that different from the way a mother works: teaching, mentoring, caring, fixing what hurts, and making things better.--Laurie McHale
Return to the Beginning of "Putting the Puzzle Together"
Mary-Claire King's Home Page
Send a letter to the editor at columns@u.washington.edu.