September 1996 Columns
Latest update: Nov. 6, 1996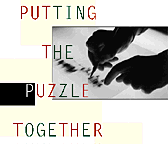 Putting the Puzzle Together: Mary-Claire King's Quest to Defeat Breast Cancer


Fair Play: The Rise of Women's Sports at the UW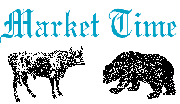 Market Time: How UW Students Learn the Ins and Outs of Wall Street


Getting Defensive: Research for War Has Peace Dividends
Departments
Letters to the Editor: Why Americans Don't Trust Their Government, Comments on Coming Plagues, Red Square Wasn't There!

On and Off the Ave: Newsweek's Picks, Buchwald on Lawyers, Author/Alumnus David Gutterson, The Passing of an Ave Street Musician.

Vistas: Research Advances at the UW, including Genetic Mysteries of the Immune System, Babies Suffer from Moms' Blues, and Mt. Rainier Top Earthquake Threat.

Our Back Pages: Insomnia, Teflon and Life Savers, an account of how one doctor made home dialysis possible.
Briefings
President McCormick Talks About His First Year at the UW, there's plenty of quality, good will--and rain.

Largest Freshman Class Since 1965 Starts This Fall

Zoologist Daniel Wins MacArthur "Genius" Award

UW Computer Scientist Receives National Medal of Science

UW Receives Record $154.6 Million in Gifts, Grants for 1995-96
Alumni News
Alumnotes: News from the Classes 1920-1996
In Memory: Obituaries of Alumni and Faculty from the Class Years 1921-1986
Fisheries Professor Donald Bevan, 1921-1996
Yvonne Cagle, UW Medical School Grad Turns Astronaut
On-Line Alumni Directory Available, National Car Rental Discounts for Members
New Officers Lead Alumni Association for 1996-97
UWAA Alumni Director Jon Rider Resigns
Complete List of 1997 UW Alumni Travel Packages