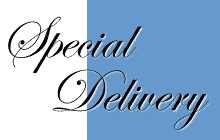 Too Many C-Sections—or Not Enough?
While the percentage of births by C-section has stabilized—it was 21 percent in 1998—controversy about the procedure has not. Steven Gabbe, chair of the UW's Department of Obstetrics and Gynecology, can tick off a list of reasons for the increase since the 1970s.
"The first one is that we stopped doing vaginal breech deliveries," he says. Long labor came to be seen as riskier labor. Physicians began intervening more when labor failed to progress.
The advent of the fetal heart monitor and fears of malpractice litigation also contributed to the jump. As the number of first-time moms delivering surgically increased, so did the number of subsequent Caesareans. While some viewed the procedure as safer for the baby, women's health advocates and critics complained that doctors were overusing the procedure.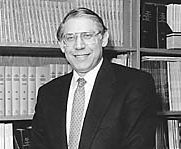 ---

UW's Dr. Gabbe says there is no data to support the federal government's goal to reduce the number of first-time C-sections to about 15 percent. Photo courtesy UWeek.

---
From the insurers' standpoint, there was also the issue of expense. In 1998, the Washington Department of Health found the average cost of having a healthy baby by vaginal delivery was $3,642. Delivering the same baby by C-section averaged $7,458. And neither figure included doctors' fees.
When the federal Department of Health and Human Services launched its Healthy People 2000 Initiative a decade ago, one of its goals was to reduce the overall Caesarean rate to 15 percent by 2000.
But as the deadline approached, the overall rate was about 21 percent, and the target came under heavy fire from the medical community. Critics, including Gabbe, believe there is no data to support the agency's ideal rate. Some see cost cutting efforts by insurers and HMOs as the driving force behind the effort. They maintain more research is needed into the risks, especially for women attempting a vaginal delivery after having had a Caesarean.
"There has been so much pressure to shorten the stays," Gabbe says. "Doing more C-sections lengthens the hospital stay for the mother."
Even researchers with the federal project acknowledge that some medical facilities and health care plans took the target as an absolute rather than adapting it to their communities. Renee Schwalberg, a researcher who is helping develop Healthy People 2010, says the latest initiative tosses out the overall target and instead focuses strictly on targets for low-risk pregnancies.
---

The federal government's Healthy People 2010 report has new proposals for Caesarean rates in the U.S. The report is available online.

---
"The main objective was always to focus on low risk," Schwalberg says. "If a fetus is breech, you need a C-section. These cases are outside the objectives."
The new proposal calls for a Caesarean rate of 15.5 percent for first, full-term, single births and a rate of 65 percent for women with a prior Caesarean. The national health care system still has a way to go. In 1998, the C-section rate for first-time single births was 18 percent and women with a prior Caesarean 72 percent.
According to Gabbe, physicians are rethinking Caesarean sections. There is some evidence that there may be more complications than were previously thought for women who attempt vaginal delivery after a Caesarean. There is also a rapidly developing body of research on injury to the pelvic floor during vaginal delivery which could cause later problems such as incontinence.
As the pendulum swings back and forth, a growing number of physicians and researchers are suggesting that women should be able to opt for scheduled Caesareans.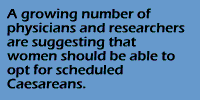 W. Benson Harar Jr., president-elect of the American College of Obstetricians and Gynecologists, this year posed the idea that the risks and benefits of Caesareans and vaginal delivery are balanced enough to perhaps allow women to make a choice. In June, New York OB/GYN Jennie Freiman was featured in the women's fitness magazine, Self, describing why she chose to have both her children by scheduled Caesareans.
In her article, Freiman noted that the bulk of deliveries, vaginal or Caesarean, are safe for mother and child, but when complications do occur in vaginal deliveries, those complications are more likely to harm the baby. Facing first-time motherhood at age 37, Freiman says she preferred to be the one to take any possible risks.
Pam Udy, education director for the International Cesarean Awareness Network, worries the new trend is already discouraging health care providers from offering vaginal delivery to women who have had previous Caesareans.
Udy, 29, was 36 weeks into her pregnancy when she dropped her longtime obstetrician rather than deliver a third child by C-section. She interviewed three doctors before finding one who would agree to let her try a vaginal delivery.
"I have video of all three of my sons being born," says Udy, "but in the first one, everyone got to see him except me. I'm nowhere to be found because I'm still in surgery."
Go To: Page 1 | Page 2 | Page 3