March 1998 Columns
Latest update: March 26, 1998.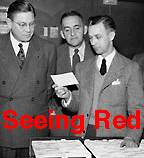 Reader response to the controversial article on McCarthy-style hearings held at the University of Washington 50 years ago, "Seeing Red." Is it "trash" or "superb" reporting? We have been receiving even more letters lately after publishing our March issue. You may want to revisit this page for the latest accolades and invectives. Updated March 26, 1998.


After the Prize: Six UW Nobel Laureates Talk About the Day They Won the Prize-- And Their Life After.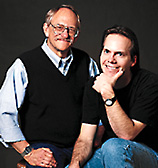 Close Encounters: When Research Expands Knowledge, It Also Forges Bonds Between Professors and Students that Can't Be Broken by Fires, Disabilities or Even Death.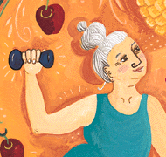 New Age Medicine: They Swim; They Walk; They Even Pump Iron; Elderly Americans Find a New Lease on Life Thanks to UW Research

Departments
On and Off the Ave: Steamy TV, Bank Robbers Love Teriyaki, 91-Year-Old Grad, Wounded Words. Under construction.
Our Back Pages: Herniated Disk The Day the Computers Died. Now On-Line
Prelude: Editor's Column on Reader Reaction to the Article on the Witch Hunts of 1948 Now On-Line
---
Briefings: News About the UW
Under construction.
Mentors Aided Professor, Now He Gives Back to Help Others
Research Briefs on Asian Smog in America, Mean Streets, Hearing Loss Gene
Appointments, Honors, Resignations
---
Alumni News
Under construction.
Alumnotes: News from the Classes 1931-1996
In Memory: Obituaries of Alumni and Faculty from the Class Years 1919-1990