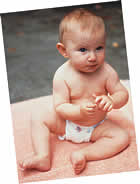 Photo courtesy Jon Marmor

Disposable Diaper
Victor Mills, '26, a chemical engineer working for Procter & Gamble, was given a challenge when the consumer products giant purchased a pulp mill and told him to see what he could make of it. He invented the disposable diaper, a revolutionary development that today is a $3 billion industry.

I-Formation
Don Coryell, '50, '51, a former Husky defensive back, is credited with inventing the "I" formation in football, an offensive scheme where two running backs line up directly behind the quarterback. That not only bolsters the running game but allows five players to be eligible to receive passes.

Rabbit Ears Antenna
As a design engineer for General Electric, Karsten Solheim, '33, invented the rabbit ears antenna-the first portable antenna for TV reception.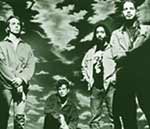 Soundgarden
Photo by Kevin Westenberg

Grunge Rock
No one person invented it, but without the contributions of former UW students, it may never have become an international phenomenon. Some of the band members in seminal groups such as Soundgarden, Mudhoney and Pearl Jam were UW students. The co-founder of Subpop Records-which signed Nirvana and other supergroups to their first recording contracts-was a UW student, and student radio station KCMU popularized the sound long before it dominated the airwaves and MTV.

Synthetic Bubble Gum
Though more famous for creating vinyl and synthetic rubber, this was the invention alumnus Waldo Semon took most pleasure in. Synthetic rubber bubble gum looked like ordinary gum but could blow great big bubbles. However, B.F. Goodrich, Semon's employer, thought it was a defect and that nobody would buy it.

The Wave
Robb Weller, '72, a former UW yell leader, and Bill Bissell, the Husky Marching Band director, came up with the idea for the Wave in 1981, and it caught on as a staple in sports stadiums nationwide.