Share your story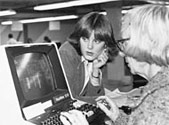 Thanks for submitting your memory to our 150th timeline! We will review all submissions and let you know if yours is approved for posting.
We encourage you to include your name with your submission, but that is not required. Also make sure you own the rights to whatever you submit. Please see our Online Privacy Statement and Terms and Conditions of Use.
For questions or to request changes to a previously submitted story, please contact
uweb@uw.edu
. We hope you enjoy exploring the UW's 150th timeline!